Nokia, the Finnish mobile super brand, has just yesterday unveiled its flagship Symbian smartphone – the Nokia PureView 808, in India. Nokia 808 PureView features a 41 megapixel image sensor that is aided by Carl Zeiss optics and Xenon flash. Bearing the f/2.8 aperture, the 41 megapixel camera promises to capture 7728×5354 resolution images in 16:9 formats along with full HD videos in 30 frames per second. By far this is the maximum ever number of megapixels or resolution ever to be supported by any smartphone.
Nokia 808 makes use of the PureView pro imaging technology that over samples the pixel captured by the image sensor to capture a perfect picture that has both clarity and depth as well. To do all the calculations and that too without any lag Nokia utilises a secondary or companion processor which has been tweaked for superfast image processing.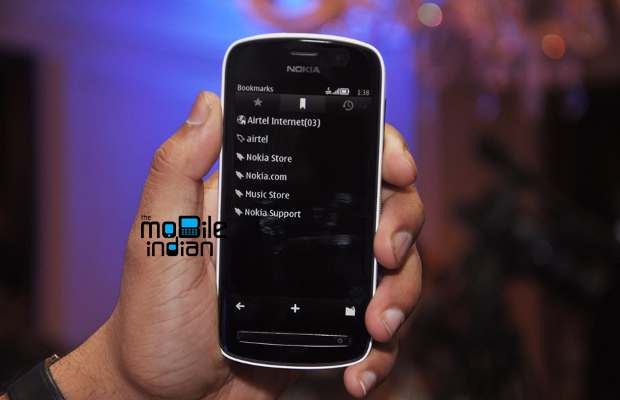 The Nokia 808 smartphone features a single-core 1.3 GHz mobile processor along with 512 MB RAM for optimal performance. It is based on the Nokia Belle operating system that is designed by Nokia for performance. The smartphone comes with 16 GB on-board storage and can support up to 64 GB micro SD card which will come in real handy while recording high definition videos especially as every minute worth of 1080p video that the device captures consumes around 100 MB worth of storage space.
Although the Nokia PureView has been launched its price remain on the higher side for many fans, but Nokia fans should not loose their heart as even though the product has been launched just yesterday, it has started appearing through several online shopping websites with amazing discounts. So check out these offers which we have found form some of the very reputed online sellers providing products to customers across the country with prices much lower than its maximum retail price of Rs 33,899. All the offers come with a proper vat paid bill and 1 year Nokia India warranty as well.
Tradus.in
Tradus an ecommerce portal is offering the Nokia PureView 808 at the lowest possible price right now, selling the smartphone at Rs 30,995 which is almost Rs 2,800 lower than the MRP price of the device. But that's just not all that the vendor is offering EMI offer for the buyers as well. The website offers free home delivery anywhere in India.
Rediff.com
Rediff Shopping, which is one of the most popular shopping website in India, is also offering the Nokia PureView 808 at a special price of Rs 31,800 but here users do not get any freebies with the product, for now. Buyers can take advantage of free home delivery anywhere in the country as well as can also opt for easy EMI for more peace of mind.
Buytheprice.com
It is another popular online shopping portal that is offering the Nokia PureView 808 smartphone at a special price of Rs 32,000. The website is also offering 3 and 6 months EMI option for buyers along with the option of cash on delivery as well.
Saholic.com
One of India's emerging online shopping portals is also offering the Nokia PureView at a special price of Rs 32,499 and users can take benefit from a free nationwide doorstep delivery being offered by the company for products purchased.