With the festive occasion of Christmas just some hours away, several users would like to gel entirely in the mood. For BlackBerry owners, RIM's BlackBerry App World has very selected but amazing set of applications.
The BlackBerry App World offers bunch of free to play games, all the original Christmas eBooks, and Carols for users. Then there are interactive apps that make use of the phone features to enhance the experience. Here is our handpicked list of such apps.
Santa Tracker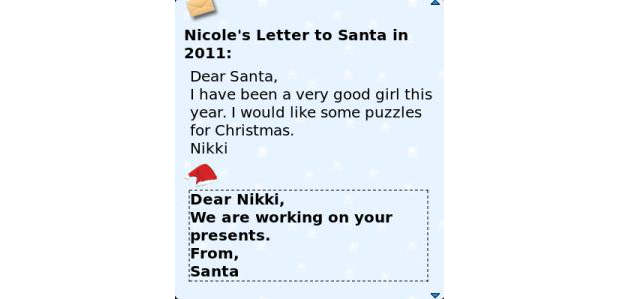 Have you ever sent a letter to Santa Claus? Let the young ones send their letter to Santa and you can also set your custom responses to those letters. The Santa Tracker shows the location of the Santa by using the GPS of the device. There's a custom bedtime theme and based on the timing (night), Santa will appear close to the user's location. This is not just one day use app for it allows tracking Santa's location all year long. Making use of the memory card to dump the data, the Santa Tracker is available from App World at Rs 74.
Screen Muncher FREE – Holiday Edition
The popular screen, Muncher app now comes with a Holiday themed interface. Besides the Holiday themed skin, the Screen Muncher Holiday Edition also offers discreet animation and vibrates every time the screen is munched. Users can munch their BlackBerry Messenger Conversations, Gift Ideas, Calendars, Maps, or any other status message on the social network. Users can also assign the convenience key to as the Munching key to take the screenshots with holiday themed munch
While Santa Claus is loaded with gifts to deliver, he is running out of time. The Christmas Eve is here already and you are support to run his sleigh to jump on the roofs. Guide the reindeers to avoid the chimneys and crashing down the ledges. Users get to slow down the sleigh's acceleration with Christmas trees and even snow piles.



Manage the speeds where you can accelerate and slow down whenever required. A perfect fun game to pass your time while travelling to kill some time.
Greeting Cards Maker – Santa's Gift
This self explanatory name bearing app is quite useful for the always busy folks to make up with their loved ones by sending Season's Greetings. This app comes loaded with over 250 different greeting cards categorised by different occasions, people, and sentiments.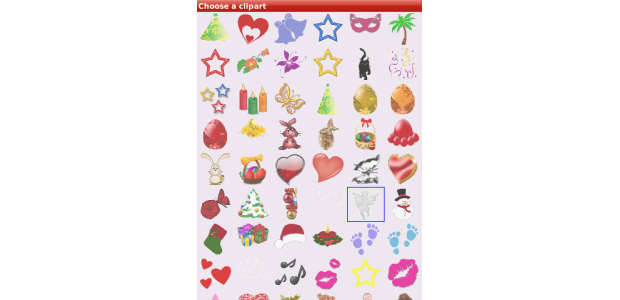 It also allows creating a new greeting card by adding photos, custom elements, fonts, formatting, colour and even finger painting on touchscreen BlackBerry devices. Also you can send one greeting to your several Facebook friends &#151 a totally amazing app to put a smile to your loved one's face.