Apple has finally announced the much awaited iPhone 5 smartphone with new design and hardware inside than the older iPhones. While price of this smartphone still remains a mystery, many plan to purchase and aspire to own the new iPhone 5. But if you have waited so long to own the iPhone 5, just rest and check another giant in the smartphone industry – the Android based Samsung Galaxy S III.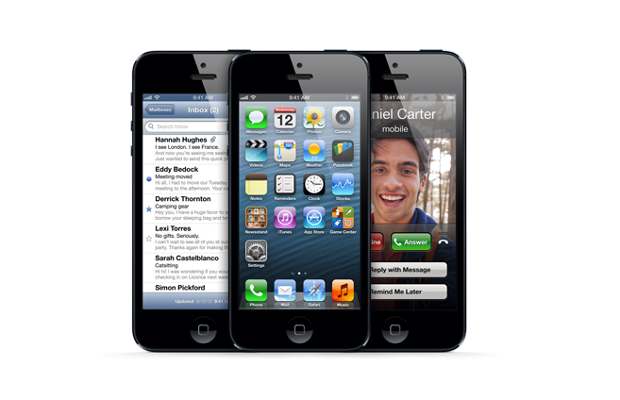 Samsung Galaxy S III and Apple iPhone 5 are the two top of the line smartphones offering different experiences over different mobile operating systems. While many basic details about the Apple iPhone 5 are still to be clarified, we think it just fine to compare on existing features to get an overview of about these two smartphones as competitors.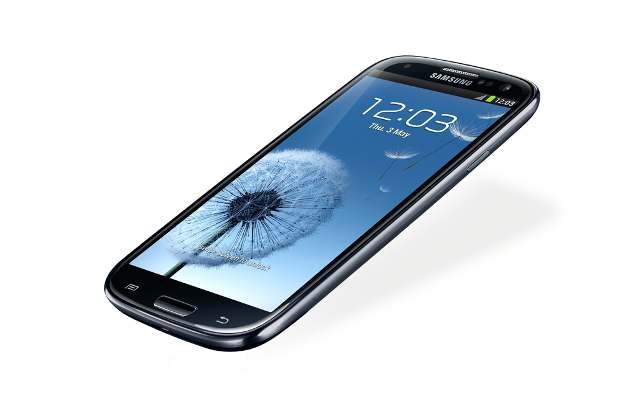 Do note that since Apple iPhone 5 is yet to be made available in India or even in the USA, we would skipping the portions that involve benchmarks and other missing details of the iPhone 5.
###PAGE###
Display
Samsung proudly showed the new Galaxy S III on May 3 in London this year. The Galaxy S III GT-I9300 features a HD Super Amoled display built using the Corning Gorilla Glass 2 which is lighter, thinner and promises to provide more strength. Measuring 4.8-inch diagonally, the display by default offers 1280×720 pixel resolution support and has 302 pixels per inch density. Basically this display panel is capable of producing the colours as well as white rapidly and do not require additional backlight for that. Supporting the HD resolution, this display supports multi-touch, bounces minimal possible reflection and consumes least possible amount of energy. Currently, this is the top of the line display technology meant for smartphones used by Samsung amongst the Google Android based devices.


Apple has made fundamental changes to the display and resolution of the iPhone 5 when compared to its predecessor models. The new iPhone 5 comes with a 4-inch Retina display which is based on the LCD IPS panel technology and offers 1136×640 pixel resolution natively. In terms of pixel density, the iPhone 5 offers about 326 pixels per inch. Besides having higher pixel density, the new retina display used in the iPhone 5 will appear more vibrant than the iPhone 4S – all thanks to the higher pixel density. Also this is the new in-cell technology that integrates the touch-detecting sensors inside the retina display panel to make the display as thin as possible.
For those who prefer slightly bigger display for reading text and watching movies comfortably, then the Samsung Galaxy S III might be the right one. When it comes to colour reproduction and saturation, the Samsung Galaxy S III has an edge over the iPhone 4S. But with the new larger and higher resolution supporting display, the Apple iPhone 5 might come on top of the Galaxy S III.
###PAGE###
Design
Apple iPhone 5 comes with anodised aluminium back panel with glass panels to pack the phone together. With thinner 7.6 mm form factor, the iPhone 5 weighs mere 112 grams. On the other hand, the Galaxy S III is 8.6 mm thick and weighs about 133 grams.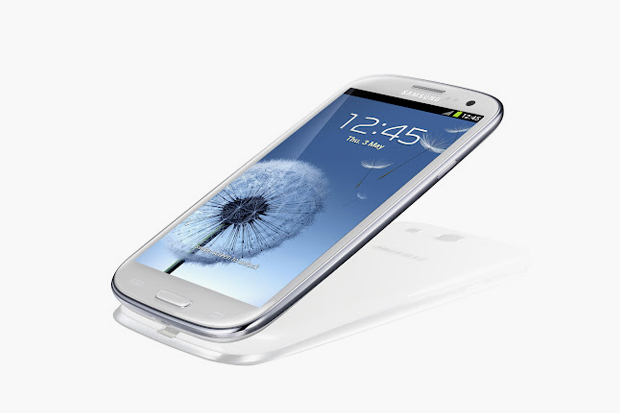 In terms of physical design and demographics, Apple iPhone 5 will appeal to those who always aspired to own one. Apple has just managed to grip the cake tighter with the new materials used and making the iPhone lighter and thinner than ever. On the other hand, the Galaxy S III offers the one of the best designs amidst the plethora of Google Android based devices.
###PAGE###
Hardware
Under the 7.6 mm body, the iPhone 5 packs a new Apple A6 mobile processor that is claimed to be twice as fast as the Apple A5 mobile processor. Even for the graphics, Apple has used the same words – twice as fast as the Apple A5 mobile processor. The Apple A6 mobile processor bearing iPhone 5, in a way, becomes the first smartphone to arrive with ARM Cortex A15 MPCore processor inside.
Inside the Apple A6 is a dual-core ARM Cortex A15 processor clocked at 1.2 GHz speed to run smoothly. By default, Apple has packed 1 GB RAM inside the iPhone 5 and this will certainly make several power users as well as developers happy. Reason being, developers will be able to pack more graphics and larger file size bearing apps due to beefed up resolution.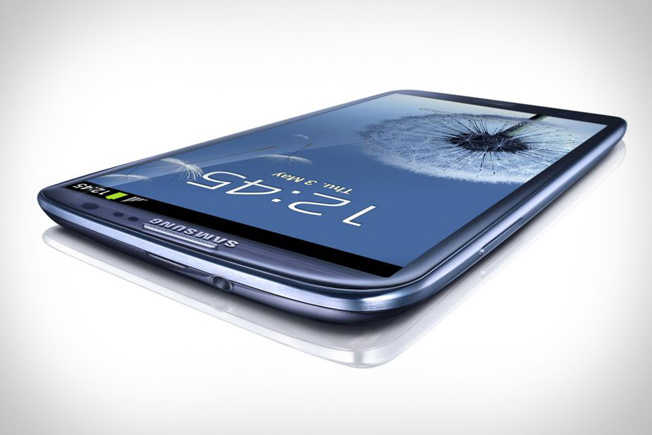 Also the dual-core A6 processor along with the 1 GB RAM will work harmoniously to load the apps faster than on previous generation devices. For best quality graphics, the Apple A6 mobile processor packs PowerVR SGX 6200MP2, a dual-core graphics chip. Well, here is the time to rejoice for the avid mobile gamers and multimedia fanatics. The new dual-core GPU chip is actually a powerhouse and support the latest graphics API to deliver crisper quality graphics without much energy consumption. Basically, this new graphics chip is technically capable of delivering twice the performance of the graphics chip used in the Apple iPad 3.
Samsung Galaxy S III houses the company manufactured quad-core 1.4 GHz Exynos 4 Quad 4412 mobile processor. This processor packs four ARM Cortex-A9 mobile cores and is coupled with 1 GB RAM. A special edition Galaxy S III with 2 GB RAM for Korea has been announced. This Samsung smartphone comes with ARM's Mali-400MP4 graphics chip which offers four graphics cores. Clearly, the power of four CPU cores and four graphic cores works in the favour of the Galaxy S III.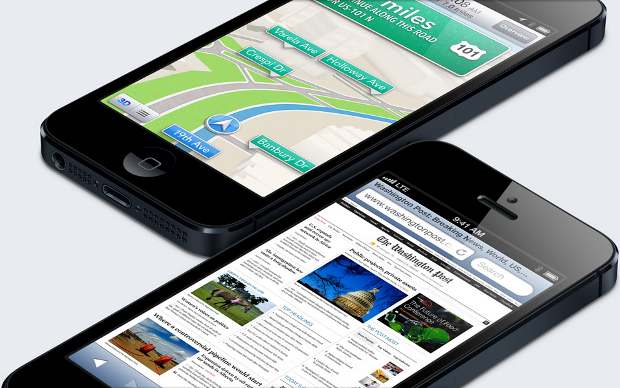 However, we shall not shy away from the prowess showed by the dual-core Qualcomm Snapdragon S4 mobile processors that could match up and even out-perform quad-core Nvidia Tegra 3 mobile processors on certain grounds.
The Apple iPhone 5 and Galaxy S III feature almost common set of features when it comes to GPS technologies. Both smartphones offer built-in GPS, Assisted GPS and also support for the GLONASS satellites network mesh maintained by the Russian government. Both smartphone feature Bluetooth 4.0 but only Samsung Galaxy S III has the Near Field Communication chip. That clearly sends the message that Apple is still not ready to step in to the NFC world with its products.
Samsung Galaxy S III uses the industry standard micro USB port while Apple has introduced new Lightning connector to charge the 9-pin port of the iPhone 5. Apple announced support for Wideband Audio most often known as HD Voice for better audio quality during voice calls.
###PAGE###
Camera
Apple has used a new generation 8 megapixel iSight camera that promises great quality images and also full 1080p HD video recording. The iSight camera is presumed to comprise of the new generation Backside Illumination technology based OmniPixel3-HS image sensor. The new 8 megapixel iSight camera is about 25 per cent smaller than the one OmniBSI-2 image sensor used in the iPhone 4S.
The iSight camera of iPhone 5 can click pictures 40 percent faster and constructed using f/2.4 lens is made from five elements and now includes Sapphire crystal which makes it thinner and even more durable than glass. The capabilities of the Apple A6 mobile processor's graphic chip are tapped to reduce noise and the image sensor promises greater performance even in low-light environments. Apple has added new panoramic switch mode that will let the users shoot beautiful panoramic scenes to up to 28 megapixels.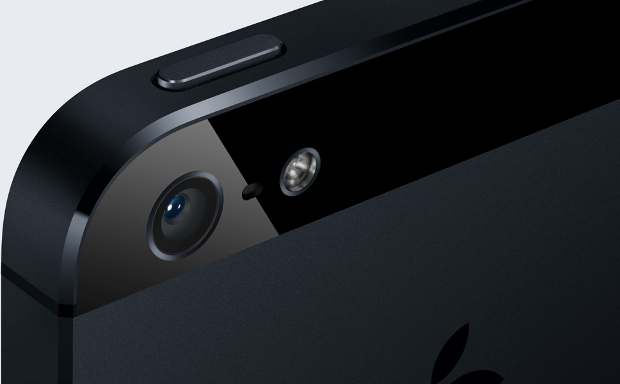 The full 1080p HD video recording has been improved with better image stabilization and face detection of up to 10 faces. Most importantly, Apple has finally managed implement the capability of shooting still images while recording video – a feature that HTC One X loves to flaunt. Even the front facing camera has been bumped to 1.2 Megapixel and offers capability to capture 720p HD videos.
On the other hand, the Samsung Galaxy S III comes with 8 megapixel camera that is capable of clicking high quality images with zero shutter lag. Also there is a burst mode that allows capturing 20 images in 6 seconds and that too at full 8 megapixel resolution. The camera is also capable of recording full 1080p HD videos with least possible noise. The Galaxy S III is one of the sharpest image quality offering Android smartphone in the market at this moment.
Also it has a new Smart-Stay feature that uses the front facing camera to detect if the user is awake or asleep and accordingly puts the display in sleep mode.
###PAGE###
Mobile Operating Systems
Apple will introduce the new iOS 6 software update by default on the Apple iPhone 5. This new software update brings plethora of features; most notable among them is the Maps app. Apple has designed and used its cartography for the new Maps app which also offers realistic 3D views and turn by turn based navigation.
The much talked about virtual digital assistant, Siri, now brings support for more languages and is available in more countries. Facebook service has now been integrated inside the iOS operating system and thereby you can share updates, images and videos using native options.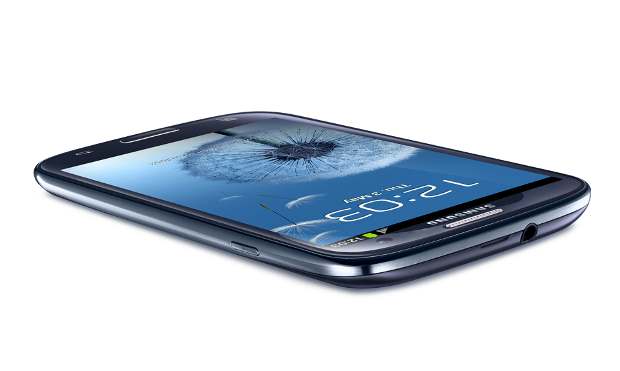 Thankfully, Facebook is also working on a Cocoa Touch based native app for the iOS platform. So Facebook lovers will simply endure the integration along with the upcoming official Facebook app hopefully. With improved mobile Safari browser, the iOS devices can look forward to snappier mobile web browsing experience. Apple has added new Passbook app that offers storing movie tickets, coupons, passes, loyalty cards, etc.
Samsung Galaxy S III runs the Android 4.0 Ice Cream Sandwich with company's new Nature UX (user experience) that comes with least possible implementation of its TouchWiz user interface. Samsung has confirmed to release the latest Android 4.1 Jelly Bean update with significant improvements for Galaxy S III.
The company has also taken competition for voice-driven natural language processing with the new S-Voice feature that functions almost like the Apple Siri. Besides, Samsung has added several other improvements such as task manager and other features in the Android 4.0 ICS update itself. Both smartphone operating systems have just entered their prime and will be offering the smartphone experience that everyone dreamt about.
###PAGE###
Network and Wireless Connectivity
Samsung Galaxy S III for India comes with high-speed 3G networks support while for select regions, the company will introduce 4G LTE network supporting models too. This smartphone has Bluetooth 4.0 for low-power files transfer. For wireless Internet, Galaxy S III has a WiFi support (802.11 a/b/g/n) and also WiFi Direct feature along with capability to create mobile hotspot.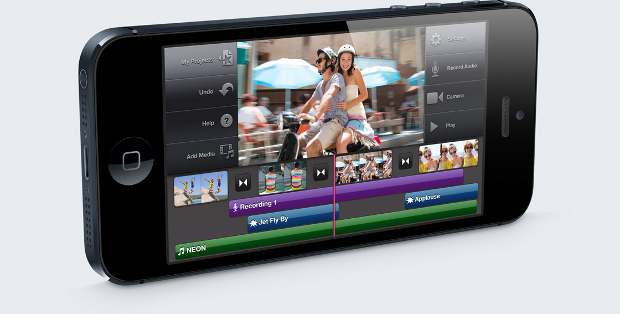 Apple will offer the iPhone 5 in GSM and CDMA models separately. Both models will support Long Term Evolution network (different bands) with the Qualcomm's new smaller modem chip. Apple has added dual-band (2.4 GHz and 5 GHz for 802.11n) WiFi network support for faster download and browsing speeds. Now the company allows FaceTime video calling over cellular network too.
###PAGE###
Battery
When it comes to battery, Samsung has upped the ante by adding a 2100 mAh battery in the monstrous Galaxy S III. That allows the smartphone to make up for the quad-core mobile processor and the quad-core graphics chip inside. Besides the alleged battery drain issues of the Android operating system, the Galaxy S III promises talk time of about 11.5 hours on 3G Network and over 20 hours on 2G networks.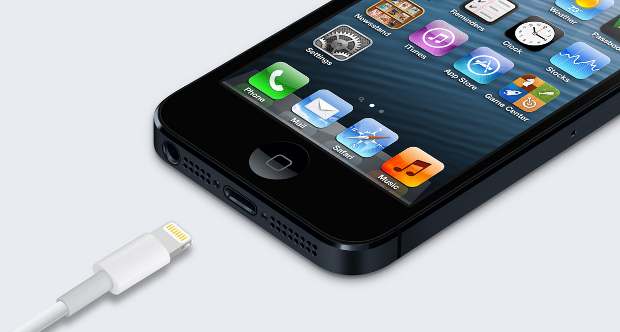 Apple iPhone 5 with beefed up hardware and bigger display promises talk time of 8 hours on 3G network as well as LTE network. Meanwhile, users can expect about 10 hours of battery life on WiFi network. However, Apple does promise 40 hours of music listening and 10 hours of video playback. When it comes to one of the most important feature of a smartphone – Battery, Samsung takes away the cake.
###PAGE###
Can we conclude yet?
Several other parameters are yet to be compared but that come into light when both devices are tested side by side. Most important aspect that plays a crucial role is the price of these smartphones. Apple has introduced iPhone 5 at the same price (on contract) in the USA and is yet to announce the price of unlocked models. Meanwhile, Samsung has just announced a price cut in the USA on its Galaxy S III model.


The real winner is the smartphone that offers over all best performance, greater battery life and consistent experience. From the specifications perspective, Samsung Galaxy S III should welcome its new competitor – Apple iPhone 5 in the battle ground.