Barnes & Noble, the leading retailer of content, digital media and educational products in the USA, has launched two full HD display bearing tablets, named as Nook HD and Nook HD+.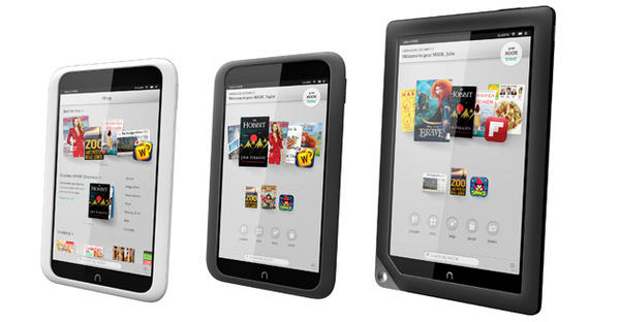 According to the company, Nook HD's 7-inch screen is the highest resolution based tablet display of the world while Nook HD+ claims to rival the industry-leading tablets' display. The tablets have access to more than three million books, a large selection of magazines and apps, and also access to newly launched Nook Video and Nook Catalog content service.
The price the Nook HD starts from $199 (Rs 10,700) while the Nook HD+ is priced at $269 (Rs 14,500). Both are up for pre-order from Nook's website (www.nook.com) and Barnes & Noble stores for customers and will ship in early November.
###PAGE###
Nook HD
This tablet comes with 7-inch display with 1440 x 900 resolution with an unprecedented 243 pixels per inch density, which is far ahead of any 7 inch tablet. This tablet is also able to play HD videos of up to 720p resolution. B&N claims that the tablet has 25 per cent more pixels than Kindle Fire HD. The tablet features IPS display coupled with optical bonding technology with no air gap to deliver low- glare and a wide viewing angle for sharing.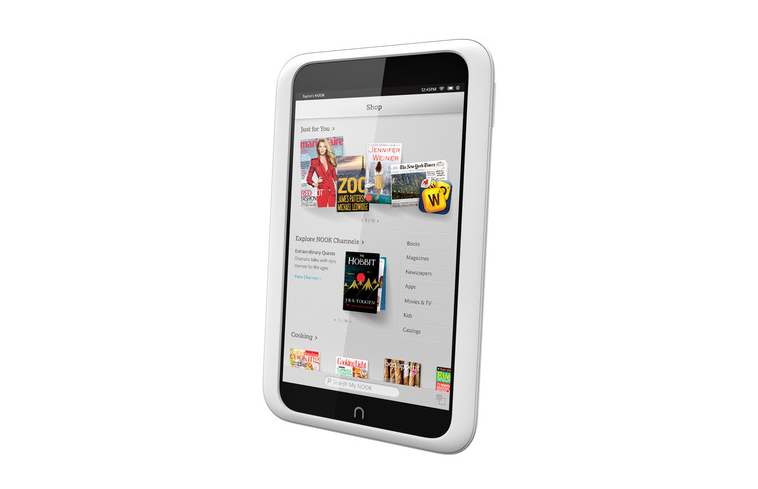 The tablet weighs only 315 grams and is 5 inches wide, and is claimed to be 20 per cent lighter and nearly a half-inch narrower than Kindle Fire HD.
The Nook HD comes with a dual-core 1.3 GHz processor and has 1 GB of RAM. Its 8GB model is priced at $199 (Rs 10,700) while for $229 (Rs 12,300) you can get the 16 GB version; both versions offer expandable micro SD memory storage.
###PAGE###
Nook HD+
Nook HD+ offers a 9 inch, full HD display with resolution of 1920 x 1280 and 256 pixels per inch pixel density. It can play videos of 1080p pixel density. Its fully laminated display reduces glare and wide viewing angles. The tablet weighs 515 grams.
Nook HD+ is powered by a 1.5GHz dual-core processor and 1 GB of RAM. The 16 GB version of the tablet is priced at $269 (Rs 14,500) while its 32 GB model costs $299 (Rs 16,000). Both the models though feature expandable memory slot and has HDMI compatible port, WiFi and Bluetooth for connectivity.
Nook HD claims to offer up to 10.5 hours of continuous reading and up to 9 hours of video watching, while Nook HD+ offers up to 10 hours and up to 9 hours for reading and video, respectively, all with WiFi off. Both the tablets also have customised speakers and utilise SRS TruMedia.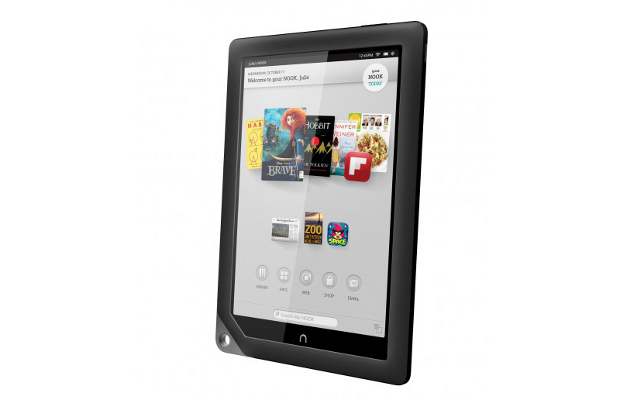 Nook HD and Nook HD+ also support email, calendar and contacts syncing for popular services like Gmail, Hotmail and Outlook.com, as well other popular POP3/IMAP email services like Yahoo!, AOL etc.
Nook HD and Nook HD+ are designed to provide a personalised experience for individuals and their family members. For this to happen Barnes & Noble has introduced New Nook Profiles, which instantly transform the device to any family member's very own tablet.
With a quick tap on a profile at the top of the screen, the entire experience changes as per the particular person's choice. Adults can use their personal passwords, to keep things away from children, that they don't want them to see.
###PAGE###
Both Nook HD and Nook HD+ will ship in late October and be available in stores in early November. As part of the launch of Nook HD and Nook HD+, Barnes & Noble also announced new additions and advancements to the Nook content ecosystem.
The Nook Store now offers more than three million books including bestselling books, new releases, classics, children's interactive picture books, comic books and graphic novels etc.
Nook Video offers standard and HD movies as well as TV shows which can be stream or downloaded in the Nook Cloud storage and can be viewed on Nook devices, TVs, smartphones and tablets via a suite of new free Nook Video apps which automatically syncs with other devices.
Also a new Magazine 2.0 service has been introduced that offers the largest digital collection of the top 100 bestselling magazines, available for both digital subscriptions and single copy sale. The company also introduced Nook Scrapbook, where magazine readers can virtually clip pages of interest and save them in customised digital scrapbooks.
Nook Catalog is another new feature which offers a selection of colourful, complimentary catalogs from leading retailers. And then there is the Top Apps service and a new revamped Nook store.
Sadly, Barnes & Noble has no plan to introduce these tablets in India, since it has no presence in India. You can however order them from some of the online sites, but some of the services will not be available in India. Also, for the available services, you have to shell out in dollars.