Riona, a brand associated with manufacturing utility-based accessories for mobile devices such as Mobihold charging cradle, has announced a new line of accessories under the Avenew brand, called Mobile Feet. Mobile Feet is a set of feet for mobiles that protects the devices from getting scratched while they are placed on surfaces such as desks and tables where devices such as mobile phones and tablets usually stay.
Mobile Feet comprises of a set of four soft compound feet that can be tacked to the four corners of the device for protecting it. The feet allow the device to stay above the surface of the table or desk, therefore eliminating the possibility of getting the surface scratched while it is kept on a surface, or when it vibrates.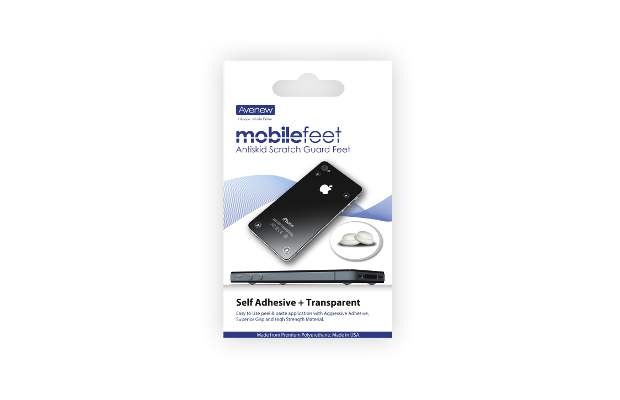 The Feet, because of their soft compound, also provide insulation to the devices and prevent them from making weird noises when they are placed on a hard surface and there is an incoming call.
The Feet are small in size and transparent, which makes them almost invisible, thereby not distorting the device's look in any way. Also, the feet stick to the device with a type of glue that allows them to be easily removed from the device if need be.
Mobile Feet are available for Rs 99 for two sets of four mobile feet, good enough for protecting two devices. The product is available at all major online stores, such as eBay, and Infibeam; and it will be making its way to other stores in the coming days.