Augmented Reality (AR) has been receiving a lot of attention these days and it's not for nothing. According to a recent report by Juniper Research, augmented reality through mobile phones will be a business worth $1.5 billion (Rs 6,800 crores) by 2015.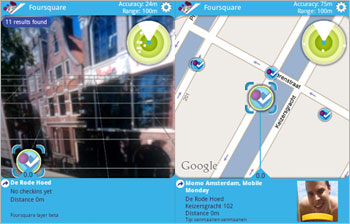 The report found that the installed base of AR capable smartphones had increased from 8 million in 2009 to more than 100 million in 2010.
But what is AR, and how does it benefit users? AR is the superimposition of location based content over live images viewed through mobile cameras. It is yet another technology that was developed for military purposes and is now finding its place in our daily lives.
With hardware such as accelerometers, cameras, compasses and GPS now available in most smartphones, it has become possible to overlay information from these functions onto a real-time video or image, making the user more aware of things in his surroundings.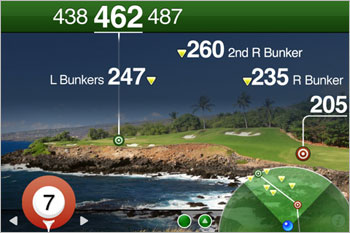 AR tells you about your surroundings
AR provides additional information about a video or image of the real world. For instance, imagine you are taking a picture of the Taj Mahal with your mobile. Along with the monument, your screen will display its name, location, information regarding who built it and when, and other interesting facts.
A very typical example of augmented reality is maps that tell you about the points of interest (like restaurant and shops) around you.
Layar claims to be the first augmented reality app that uses Android's GPS, camera and compass to display real time information on the things you see and explore.
An iPhone application called Golfscape GPS Rangefinder is another example of AR. Golfscape is an augmented reality range finder for Golf lovers. It covers more than 35,000 courses.
Another iPhone app called New York Nearest Places lets you explore that city; while Panoramascope for iPhone gives you information about your surroundings (mountains, lakes, their names etc.). It is great for people who like the outdoors.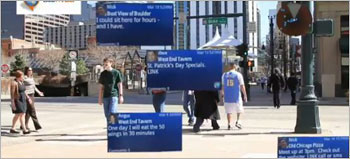 Better social networking
An Android app called TagWhat lets users tag whatever they see in front of them. If ever your friends view those places through their phone's camera, they will see your tags. Social gaming and augmented reality, meanwhile, can enable you to find people around you who are logged into the same game as you are playing.
AR translates for you
An application of great utility called World Lens (iPhone app) translates Spanish text into English in your mobile viewfinder when you load the app and point your viewfinder at text on a signboard or advertisement.
A similar app is available from Google and is called Goggles. Images taken with an Android based phones's camera can be uploaded to a SnapTell server and image recognition technology compares the picture with those in its database to find a match and then gives you information associated with a similar picture. It also helps you translate the words written on the image to a language of your choice.
Merges virtual games into actual reality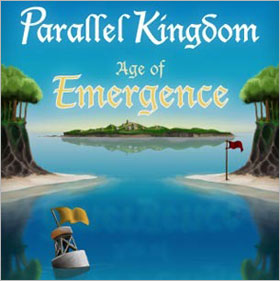 AR is used in games that substitute digitally created images with photographs. For instance, in Star Wars Falcon Gunner the game's background can be replaced by the image in the phone's viewfinder although there is no interaction with the real-world background in the game.
Another game on both Android and iPhone is Parallel Kingdom. It is among the first massively Multiplayer Online Role Playing Games (MMORPG) that uses GPS (or Wifi) to place a character on a map filled with monsters, treasure and other real players. Parallel Kingdom overlays a real time game world on the real world using a phone's GPS.
Better, more immersive marketing
Augmented reality is also increasingly being used in marketing. You can click on an advertisement, and can capture a product's bar code using your phone's camera to know more about it.
Several marketers use augmented reality in apps to create an immersive experience. Doritos, a Brazilian chips brand, has printed a webcam code on the backs of chips packets. Scanning the code on the Sweet Chilli chips packets with a phone camera produces a little cartoon character that is part of an extended online game.
Another innovative use of AR has been demonstrated by Rayban, the sunglasses brand. Since buying sunglasses online without trying them on is not something people like to do, Rayban has created a Virtual Mirror, which lets you virtually try on glasses after a quick bit of face-mapping. The software lets you move your head around to see how the shades look from different angles. Depending on the opacity of the glass, you can even see your eyes through some of the shades.
Qualcomm is creating an AR-software development kit; Samsung pre loads AR browsers in its products in some markets; and companies such as Coca Cola and Carlsberg use AR in advertising. Such is the perceived potential of this technology.
iPhone and Android already have several applications based on augmented reality, and we're looking forward to more.