The Volkswagen owned company Audi has unveiled the pictures of its new 8th-Gen A6 sedan to the world. The 2019 model will make its first public appearance at the International Motor Show 2018, Geneva, starting March 8. At first glance, the foort to launch a new version looked like a waste of time, with not much of a difference in looks, before we look at what is under the hood.
Fitted with the technology of the Audi A7 and A8 Sportback models, the A6 will be powered by a US made a 3.0-liter turbocharged V6 engine, which will generate the 340 horsepower with the peak torque of 500 Nm and will be mated to a 7-speed dual-clutch transmission.For those who don't know, the dual-clutch transmission is used in the automatic transmission or automated automotive transmission. It uses two separate clutches for odd and even gear sets.
Comparing to the previous generation, the 2019 Audi A6 is 7 mm longer 12 mm wider and 2 mm taller. And now measures 4,939mm in length, 1,886mm in width, and 1,457mm in height. We are guessing you might just feel the extra width here.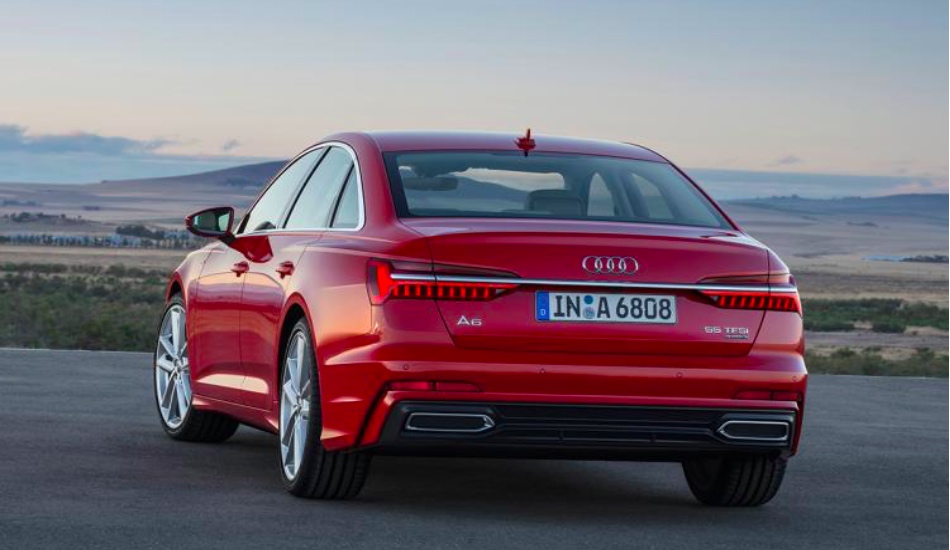 Inside the cockpit, Audi's multimedia system with MMI operating system comes with two touch display screens. The one at the top is for entertainment purpose, while the bottom one, is for air-conditioner, climate control and convenience functions. Further, the top version of the car comes with the Bang & Olufsen Advanced Sound System.
This diesel car also gets amild-hybrid systemstandard on all trims. another add on is a start-stop system that proactively starts the engine the instant its semi-autonomous driving sensors detect the car in front moving on. Thus, its touted as the perfect adaptation for heavy stop and go traffic in urban centres.
As far as safety is concerned, under the driver assistance tech, the car is expected to get five radar sensors, five cameras for 360-degree virtual representation of the car, 12 ultrasonic sensors (non-India) and a laser scanner. Further, similar to the Tesla is it will have the autonomous functions, with lane keep assist, adaptive cruise control and parking assist.