Asus, one of the popular computer peripheral and mobile equipment brands based out of Taiwan had unveiled the Asus Transformer Pad Infinity back in the month of February this year but before the its launch its video has been released.
The launch date for the tablet was expected to be around the end of June this year, strangely enough the official launch video for the Asus Transformer Infinity has made its way to the internet, courtesy some Reditt users.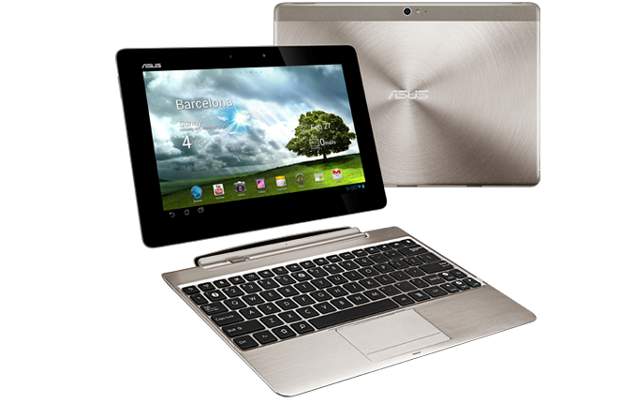 It is being expected that the devices will also be announced soon enough for the international audience. Considering earlier experiences with Asus transformer devices that were delayed like the Asus PadFone it would be great on Asus's part if the device is launched on time as it would certainly help the company build its reputation with the global users too.
The Asus Transformer Pad infinity houses a quad core Nvidia Tegra 3 mobile processor along with powerful hardware specifications as well for superior performance. It features a docking keyboard with chicklet style keys( flat rectangular or lozenge-shaped rubber or plastic keys that look like eraser). This tablet sports a 10.1 inch touchscreen display with a full HD (1920 x 1200 pixel) resolution. The wide angle IPS panel can also support ten point finger touch at the same time. Along with that the display is protected by Corning's Gorilla glass two protect the display from scratches.
Asus Transformer Pad Infinity is expected to feature 1 GB of RAM and 16 GB on board storage. This tablet has an 8 megapixel camera with auto-focus at the back. There's a 1.2 megapixel camera in the front. The rear camera comes with an extra vide view range and a bigger aperture size for improved depth of field for images as well.
Other features expected to be in the Pad are 4G LTE/3G network support, WiFi, Bluetooth 3.0, micro HDMI port, a microSD card slot and high quality speakers.
All versions of the Asus Transformer Pad infinity will run Android 4.0 Ice Cream Sandwich and offer 8 GB worth of free cloud space on Asus WebStorage.