Asus will roll out of Android 4.0 Ice Cream Sandwich update for its Eee Pad Transformer Prime starting from January 12.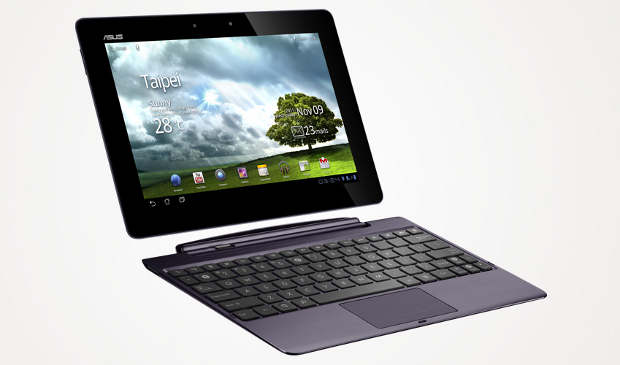 "Asus has been working hard to make the highly anticipated Android 4.0 Ice Cream Sandwich available on the Transformer Prime, and today, we have good news for you. Android 4.0 Ice Cream Sandwich FOTA worldwide update for the Transformer Prime will start from Jan 12th, 2012," Asus said in its official Facebook account.
By default this Eee Pad tablet comes with Android 3.2 Honeycomb tablet operating system. The Transformer Prime TF201 tablet is available in International markets for $649 (Rs 34,367) including the keyboard dock.
Asus did grab early attention from several interested folks with the 10.1-inch display bearing Eee Pad Transformer Prime TF201 tablet with its launch in December. Asus has used the brand new quad-core Nvidia Tegra 3 processor coupled with 1 GB RAM and runs Android 3.2 Honeycomb by default.
Transformer Prime owners can expect the Android 4.0 Ice Cream Sandwich update to be available over-the-air from January 12 onwards. ASUS has clarified its stand with two things related to the Transformer Prime tablet &#151 bootloader and GPS.
Asus stated that the bootloader in the Transformer Prime has been locked to adhere with the digital content provider's requirement for DRM (Digital Rights Management) on the tablet. The company supports Google DRM for the Google's video rental service and hence the bootloader has been locked.
Bootloader is a hardware specific code that resides in the non-volatile memory. It runs immediately when the device is turned on and is used to load/boot the operating system. By locking down the bootloader, several handset manufacturers restrict the developers from flashing third-party custom ROM (software updates) on devices.
The company stated that a bootloader unlocking tool is being developed and will be released to the Android developer community soon. Asus doesn't miss to stress on the point that unlocking the bootloader voids the warranty.
Also Asus plans to remove the term GPS from the specifications and the marketing communications. The company asserted that the tablet is not a professional GPS device and the metallic body hinders the GPS performance.
Whenever ASUS Eee Pad Transformer will be launched in coming weeks, the company will ensure that the term GPS has been removed from specifications sheet and communications.