Asus has announced the Padfone Infinity at the ongoing Mobile World Congress event in Barcelona, Spain. Like the older Padfone, it has two parts -a phone and a dock.
The phone part of the Padfone comes with a 5-inch screen with 441 pixels per inch resolution. It has a quad-core 1.7GHz Snapdragon 600 chip with an Adreno 320 GPU and 2 GB of RAM. It comes in 32GB and 64GB of built-in storage versions. The phone runs Android 4.2 Jelly Bean operating system.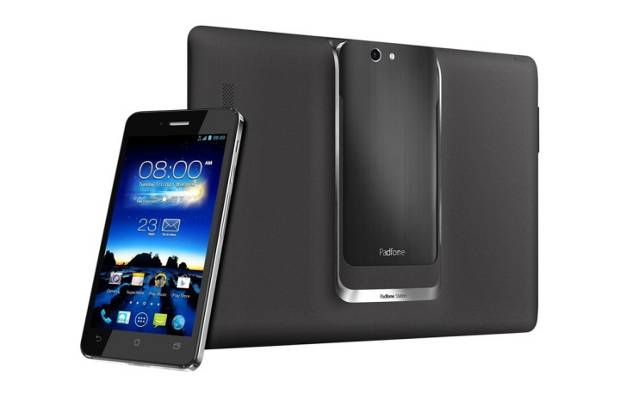 The Asus Padfone Infinity has 3G, LTE, WiFi, Bluetooth 4.0, and NFC. The phone packs a 13 megapixel rear camera, plus a front-facing 2 megapixel camera. It also has a 2,400mAh battery with claimed 19 hours of 3G talk time.
The tablet dock comes with a 10.1-inch screen with 1,920 x 1,200 resolution which is better than previous versions' 1,280 x 800 resolution. Just like the previous two versions, this one is also quite costly with a price tag of close to $1,200 (Rs 65,000). However the Padfone Infinity is unlikely to come to India anytime soon, given the fact that even the Padfone 2 has not arrived yet. It could though is possible that Asus might not launch the Padfone 2 in India ever and may go launch this new device instead as well.
While the Padfone is a unique and novel concept, Asus should look at standardising the tablet dock so that with each upgrade people do not necessarily need to buy the dock as well and can utilise the dock as it is. That will not just reduce the cost but also encourage people to upgrade to new hardware more often.