Asus's Padfone 2, which is combines a powerful Android smartphone and dockable tablet in one combo, has been given the Android 4.1 Jelly Bean update.
It is yet to be launched in India but according to company officials, it will be launched by the end of this month.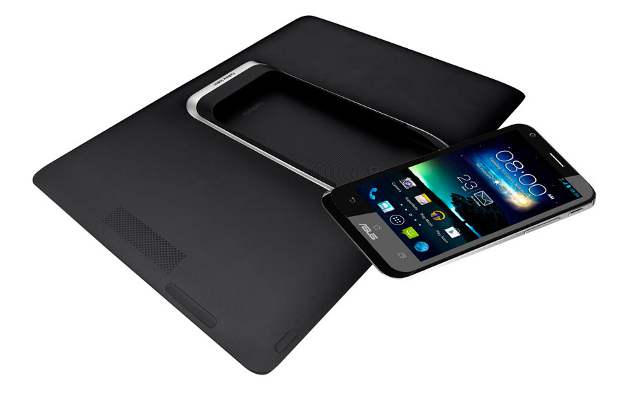 PadFone 2 is the upgraded version of the older Asus PadFone hybrid that was launched in India in September this year. Now the only thing we are not sure about is whether it will come with Android 4.0 with upgrade option or it will be launched with Android 4.1. We are inclined towards the former if Asus indeed adheres to the date it has given for launch.
The PadFone 2 comes with much improved hardware specifications as well as a thinner and lighter design than the older model. It weighs 649 grams including the smartphone while the older model was of around 800 grams.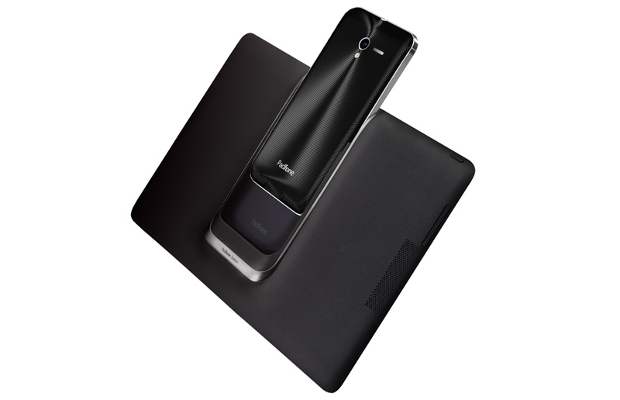 Like the first Padfone, this Asus Padfone 2 too is basically a combination of two devices – a smartphone and a docking station. The dock features a bigger display and a separate battery pack which enhances the battery life of the PadFone while in use. The dock however is of no use without the PadFone.
The PadFone 2's smartphone will have a 4.7-inch Super IPS+ HD display that will support 1280×720 pixel resolution. The docking station comes with a 10.1-inch touchscreen display with a similar resolution as the smartphone but is different from the older device vis-a-vis the older Padfone dock.
To run the device, there is a 1.5 GHz quad-core Qualcomm Snapdragon S4 Pro APQ8064 mobile processor and 2 GB RAM in the smartphone.
The PadFone 2 features a 13 megapixel f/2.4 BSI sensor from Sony which is capable of recording full HD videos at 30 frames per second and also is capable of taking 100 full resolution shots. There is also a front facing camera that can be used for video chats at 720p. The Padfone 2 smartphone houses a 2140 mAh battery while the docking station has a 5000 mAh battery pack.
Apart from the improved hardware, the docking system has also been worked upon and now there is no flap, you can simply put the phone in the dock and its ready to use.
The Asus PadFone 2 is expected to be priced almost the same as the older models. For example, in the 16 GB version of the tablet, the cost of the smartphone costs about Rs 33,000 while the docking station would cost another Rs 10,000 – so almost Rs 43,000 in total.