ARM unveiled the Mali-G77 GPU alongside the Cortex-A77 CPU for premium phones earlier this year. The company has now announced the launch of the Mali-G57 GPU with the new Valhall architecture, designed for chipsets on mid-range smartphones.
The Mali-G57 GPU is based on ARM's Valhall architecture and the company says the graphics chip is the first mainstream GPU to ship with the new design. The GPU comes with support for high fidelity content, 4K and 8K user interfaces, console-like graphics, machine learning (ML) and augmented reality (AR) and virtual reality (VR) workloads.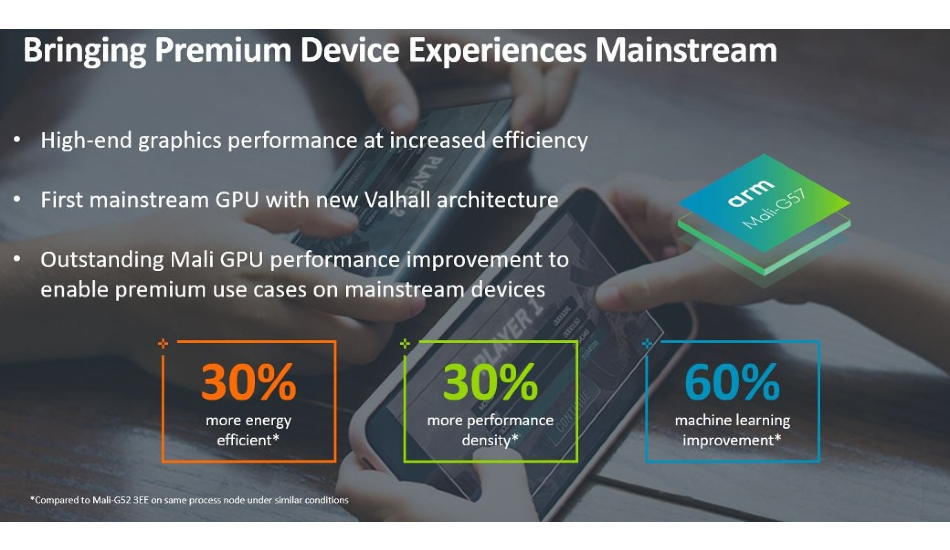 ARM says the Mali-G57 will be able to offer 30 percent better performance compared with Mali-G52. The chipset will also be able to offer a 30 percent increase in every efficiency over its predecessor with a 60 percent improvement in machine learning. The 60 percent increase in on-device ML performance is made possible by 2x more FMAs.
The company says the new GPU also offers an "increase in compute and texture capabilities" for physically based rendering (PBR), HDR rendering and volumetric effects.
ARM claims that the Mali-G57 can be configured to house one to six cores whereas the flagship Mali-G77 needs at least seven cores. The lower core requirement can thus offer a cheaper solution for graphics on smartphones.
ARM Ethos-N77, N57 and N37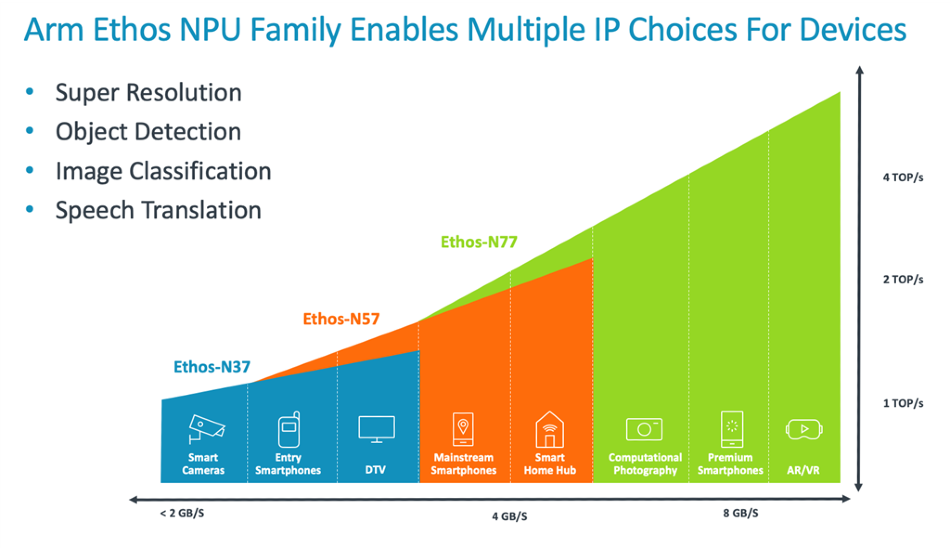 Alongside the Mali-G57 GPU, ARM also unveiled the Ethos-N77, N57 and N37 line of neural processing units (NPUs). The high-end Ethos-N77 offers 4 Terra Operations per Second at 1GHz, up to 4MB SRAM, 16 CEs and 800mW power consumption. Ethos-N57 and N37 offer 512KB SRAM and 8 and 4 CEs, respectively.
ARM Mali-D37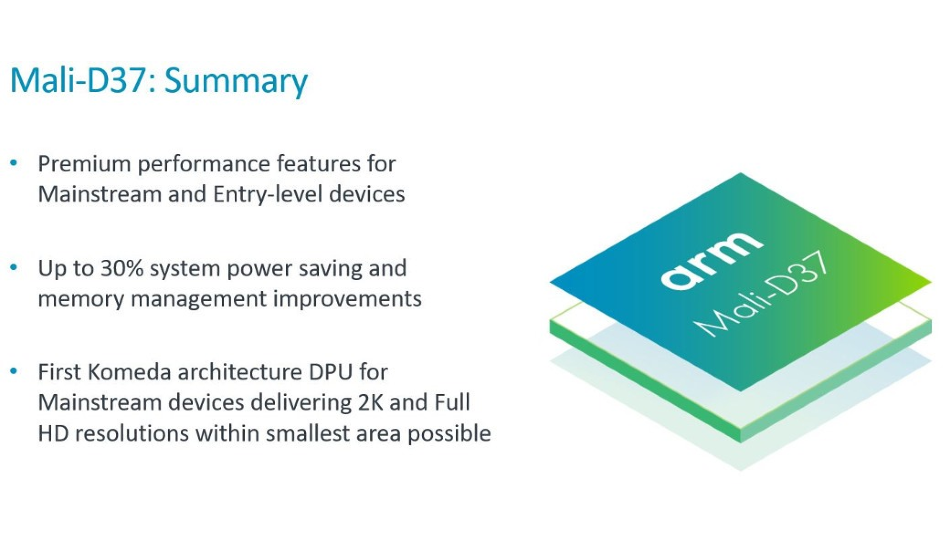 ARM has also announced the Mali-D37 display processor for entry-level smartphones. The processor will be able to render HDR and SDR content with support for HDR10 and HLG and a resolution of 1,440 x 2,880 pixels.