Google has finally introduced its smart speakers in India with Home and Home Mini. The former comes with a price tag of Rs 9,999, while the latter is priced at Rs 4,499. Both the speakers are available online exclusively on Flipkart and on multiple offline retail stores like Croma, Vijay Sales, Reliance Digital, Poorvika and more.
With this, Google is all set to enter a new segment in the Indian market with its latest products. However, the search giant is pretty late to the party as its arch-rival Amazon, introduced its lineup of smart speakers in the country last year. Amazon introduced Amazon Echo Dot, Echo and Echo Plus speakers in India across different price ranges.
Do we really need a Google Home?
The Search engine giant has launched its smart speaker, the Google Home, almost two years after its launch elsewhere. The speaker was first introduced in 2016, while the Google Home Mini was introduced in 2017. The smart speakers do come with some interesting features and Google Assistant is optimised for Indian accents. Having said that, we doubt the speakers are as smart as we will ever want them to be. After all, experience shows that rather than us, it is the speakers that end up 'training' us in asking questions in a certain way.
The Google Home uses two microphones to enable far-field voice recognition. The one thing Google Home is good at is answering daily questions ranging from sports, historical facts and providing news. Users also get step-by-step cooking instructions for their favourite recipes from the internet. And yes, it can smartly control your home appliances as well. Users can also ask for direction to work or any other place and Home will automatically send it user's phone. One can also cast video or play YouTube on Chromecast with some voice commands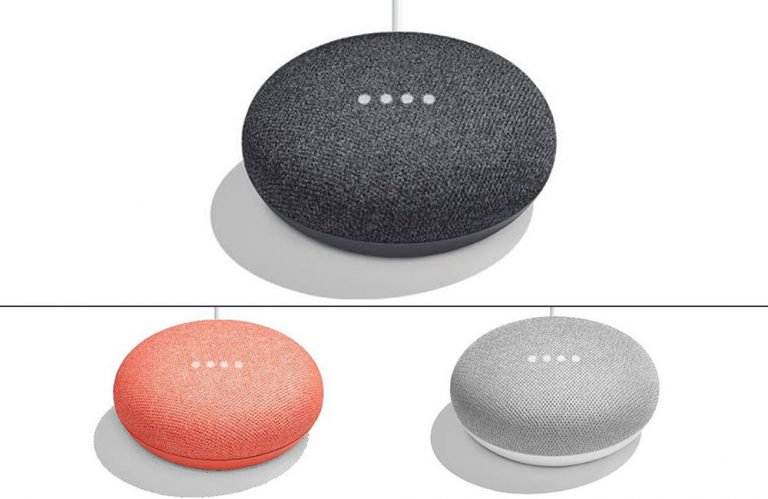 However, the smart speakers have their fair share of drawbacks as well. The first and most obvious is the tie with third-party developers. At the launch, Google mentioned that only a handful of Google apps along with limited third-party apps like Netflix, Gaana and Saavn support Google. However, one assumes that just like Amazon's Alexa, more tie-ins will happen.
Amazon's Echo along with Alexa has a wider range of tie-up with other brands, which makes it easier to operate with other smart home products. According to data released in January by Amazon, Alexa smart speakers now offer integration with more than 12,000 skills tailor-made for Indians using its digital voice assistants, including interactive game and users can enjoy services like Zomato, Housejoy, Saavn and ESPNcricinfo.
Secondly, unlike Amazon Echo, the Home speakers do not have customisable launch phrase. This simply means that every time you need to give a command, you have to say 'Ok Google'. This will also create some problems as most of the Android smartphones come with Google Assistant, which has the same launch phrase. This means whenever you will say 'Ok Google' there will be an instance when your Android smartphones and Google Home will wake up at the same time. Google is behind Amazon in terms of providing Hindi support. Amazon is already giving an option of Hindi support with Echo speakers.
The time has not come yet!
The smart speaker market in India is at niche stage as there are not enough products available that provide a fluid experience. The total market size is negligible in terms of annual volume compared to any other electronic products. At a time when customers think twice before opting for a new smartphone that in the budget segment, opting for a smart speaker is more of a luxury than a necessity. The lack of content ecosystem along with support for regional languages and acceptance of Indian accents are the major concerns that Google Home has to face. Although it is early days to predict the market for smart speakers, the lack of proper ecosystem and smart home automation, which has been picking up slowly and steadily in India does hint that it not the perfect time to leave your phone behind and rely on Smart home speakers.