From Ola venturing into moving loos and OnePlus' new electric car to Google's screen cleaning app and Tulipish translator to Elon Musk singing rap and Nvidia's new holographic digital gaming assistant, here's what the top tech companies had to offer during this year's April fools Day.
Today is the day you believe no one, no matter how convincing they're trying to be. Like many of your friends would, this April Fools' Day, several tech companies have come out to pitch ideas that are downright crazy but you might still fall for them, considering how much we've come to believe in this evolution of technology. While some might actually convince you to believe in something that won't see the light of the day, some are hilarious and even witty to some extent. And there are some, that are just insanely stupid. Here's what tech companies had to offer during this year's April fools Day.
Xiaomi's no-bezel transparent phone
Advertisement
2011
↓      ↓← ← 2017 ← 
↓      ↓      ↑
↓      ↓        ↑
→ 2015 → → → 2016 → →
       ↓
      2018
       ↓
→ → 2019 → → present pic.twitter.com/0G9KeytavC

— Xiaomi #48MPforEveryone (@xiaomi) April 1, 2019
Remember when Xiaomi teased a six-camera setup on the same day last year? While such a setup was made official on the Galaxy Fold this year, the latest prank by Xiaomi is still far into the future. In a tweet detailing the evolution of its phone design, Xiaomi teases a phone's lock screen with no outline of the phone. Yes, Xiaomi is joking about a smartphone which will have a transparent body and no bezels. Who knows? Such a device might indeed be official, just not yet.
Ola Restrooms
Introducing Ola Restrooms. A place to go, for a generation that's on the go. #OlaRestrooms #NoPressure pic.twitter.com/H7vQh0JktR

— Ola (@Olacabs) March 29, 2019
Possibly the wittiest use of the space was done by Ola. The cab-hailing company started teasing its Ola Restrooms a couple of days ago offering what's believed to be a moving loo which will arrive when you request for on your app. The service will also provide you with free WiFi for when you're in too much pressure and will offer scented cabins every time you enter one. Ola not only teased the idea but made a whole video as to show off the project and when you might actually need it. The motto reads "Say no to queues. Book your loos", which is a job well done on the creativity front, I'd say.
OnePlus Warp Car
Partnerships with Marvel and McLaren weren't enough as smartphone maker OnePlus announced the introduction of the Warp Car electric vehicle which allows users to design their own car using a 3D printer. Besides that, the car will also feature swipe gestures on your phone to control the vehicle. Oh, and it also charges in under 20 minutes. A days power in 20 minutes, of course.
Google and its pranks
While the rest of the tech world jumps on the prank train once and for all, Google does things differently. This April fools' day, the Mountain View company has made at least four attempts at pranking people.
A screen cleaner inside Files Go
Google has integrated a screen cleaner for your smartphone which will wash away smudges and polish your screen on the outside. Of course, why should only the insides enjoy all the fun of being neat and clean? Files uses a Smudge Detector API which identifies physical imperfections and dislodges dirt and smudges through micro-vibrations.
Google Maps gets Snakes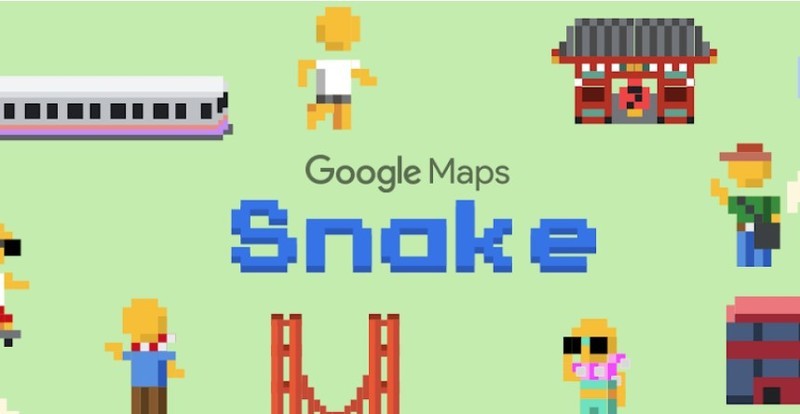 Google Maps is offering an alternative to the classic Snake game which lets you play Snake in Google Maps at different locations in the world including Tokyo, London, San Francisco, Sao Paulo, Cairo and Sydney. You can access the game inside the menu icon on the top left and hit "Play Snake".
Google Tulip translator
Google's Netherlands division announced the Google Tulip which is essentially a translator that speaks Tulipish. Google says it uses machine learning to understand tulips and has created a smart pot that can listen to plants.
Gboard Spoon Bending
Google has created a spoon which allows you to input character as you keep bending it. In order to use the feature, you're needed to pair the bending spoon to your phone, bend the spoon and Google will add letter corresponding to the angle the spoon is bent at.
NVIDIA's R.O.N. holographic assistant
NVIDIA announced its breakthrough technology with the launch of R.O.N., an AI-powered holographic assistant which coaches you to play the game better, gives you updates on the latest games and also optimises them for smoother gameplay. R.O.N. uses all-new adaptive RageConverter technology to translate any questionable language into supportive messages for your team.
Razer Ping to not speak to your friends again
Razer is launching a new product for those who believe talking is inefficient and is allowed than actually texting a person. Enter Razer Ping, an app that lets you communicate with others through pointing a camera at an object and sharing it into the notifications feed of your friends. Wait. Don't we have Facebook, Instagram, Snapchat and Twitter for that? Perhaps Razer decided to backtrack our present technology a little bit.
Elon Musk sings a Rap song on years-old meme
Tesla CEO Elon Musk posed as sloshed during last year's April fools' and this time has sung a rap song with a possibility of last year's hangover. The Tesla chief auto-tuned a rap song that featured a twitter joke and an years-old meme and posted it on his fictitious Emo G Records' SoundCloud account. The two-minute track makes a wordplay on the word 'emoji' and pays tribute to the gorilla named Harambe which was on the news three years ago.
Tinder wants you to add your correct height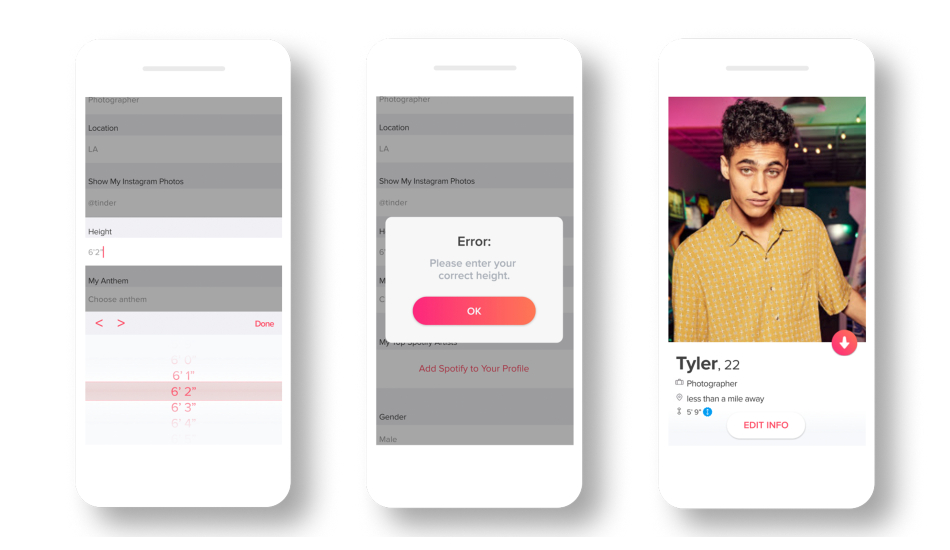 Tinder did the unthinkable and announced that it's rolling out the with the Height Verification Badge (HVB). Yes, you read that right. In a blog to jokingly mention the problem, Tinder said "It's come to our attention that most of you 5'10ers out there are actually 5'6. The charade must stop. Introducing Tinder's Height Verification Badge (HVB), because yes -- sometimes it matters".