Apple has started accepting payments in Indian Rupee on its iTunes store. Earlier, iPhone and iPad users had to pay in US dollar which was inconvenient for most Indians. Now with planned launch of iPhone 5, Apple has rectified this issue as well.
Google has been accepting Indian Rupee payment for Android apps for a long time now. A lot of developers who make apps for Apple products are from India, though India does not contribute to big numbers in terms of sales of iPhone. With this move Apple will make both its users and developers happy.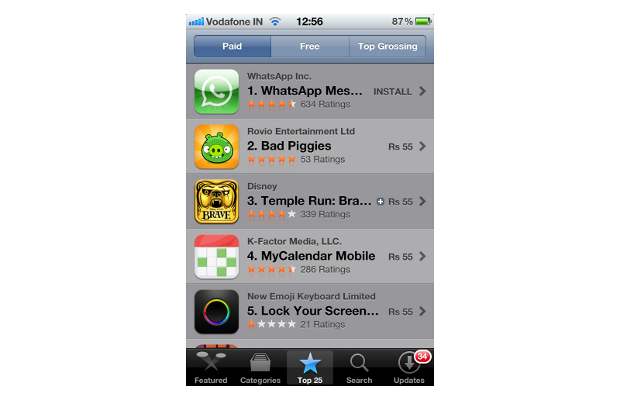 Apple sells iPad 2, New iPad, iPhone 4, iPhone 4S, and iPod range in India, all of which support iOS apps that are sold through iTunes store. Though, iPhone's sales figures are smaller, Apple has sold iPad and iPods in decent numbers in India.
Apple is planning to launch its latest iPhone 5 on 2nd November in India.