At its WWDC 2019 keynote in San Jose, California, Apple unveiled its latest take on the software side of things. With this, the Cupertino company has announced updates to the iOS, macOS, a new iPadOS and watchOS. Here's a roundup of what all Apple announced at the WWDC 2019.
iOS 13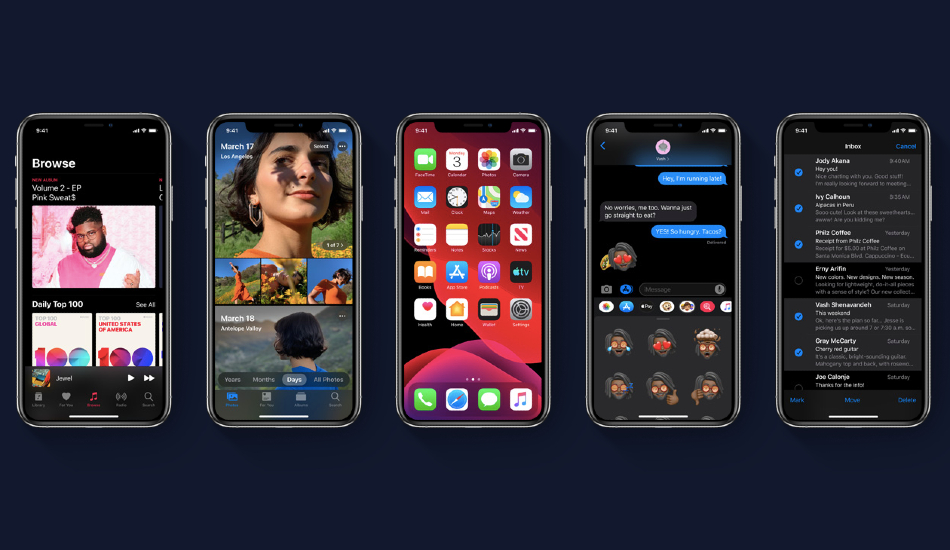 After much anticipation, Apple has finally added a system-wide Dark mode to iOS devices which will enable true black backgrounds in Apple's built-in apps with support for third-party apps to be added later. Apple has also announced that Face unlock will be 30 percent faster, size of apps and updates will be 50 percent and 60 percent smaller respectively.
There will be a built-in keyboard which will have swipe typing like Google's Gboard. In a move to encourage privacy, Apple has enabled granular permissions for app, meaning an app will be able to access the permissions you allowed only once. Apple will also notify users whether an app is tracking your background activity.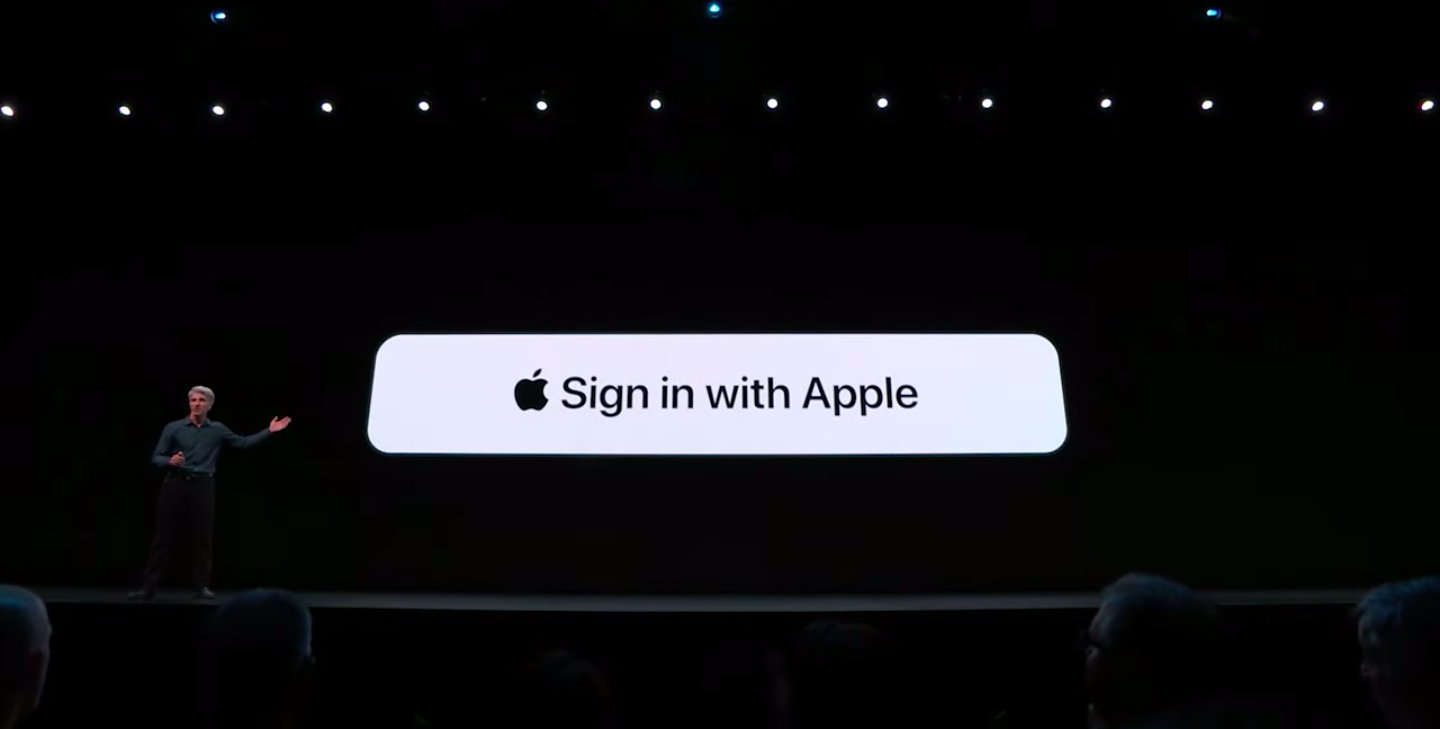 There'll be a new sign-in system which will be labelled as "Sign in with Apple" and will be provided as an additional option to Facebook and Google login methods. The new sign-in will also employ FaceID or TouchID for two-factor authentication. The Maps app has a new feature named Look Around, which is Apple's take on Google's Street View. The app will have better pedestrian data, coverage and addresses.
Additionally, users can now add their name to their Memojis, there is a new Photos app with live view and years view and Siri has a less robotic voice.
iPadOS
In its ninth anniversary, the iPad is now moving on from the iOS to its own iPadOS. The new software will have a larger home screen with extended widgets and smaller icons. Apple has improved the Split Screen with the ability to launch two windows of the same program and the new Slideover feature will allow users to swipe up from the bottom to launch a second app in a new window.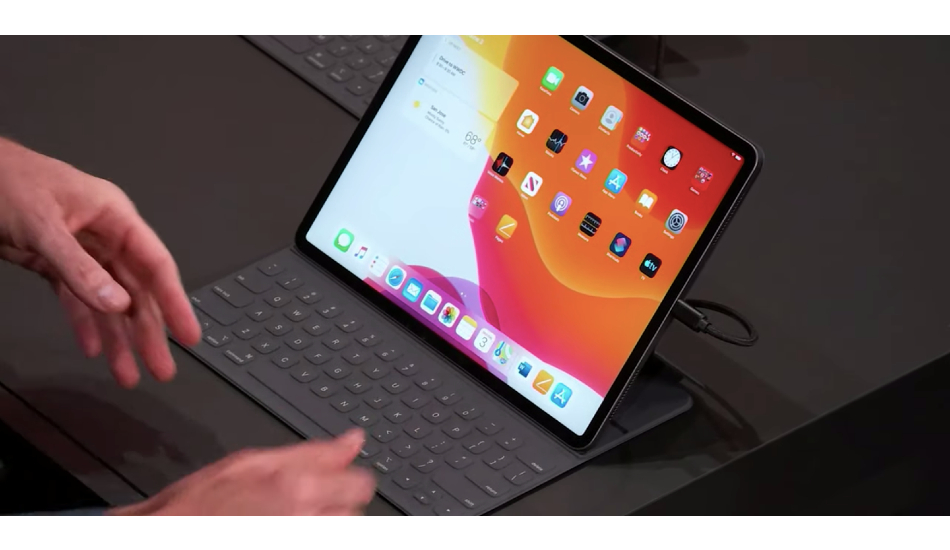 There are new three-finger gestures for copy-pasting, folder sharing inside iCloud and iPads will now be able to connect pen drives and SD cards. The Safari for iPadOS will now have a dedicated download manager and 30 new keyboard shortcuts.
macOS 10.15 Catalina
Apple announced the macOS 10.15 as macOS Catalina and is removing the iTunes from the operating system. Instead, the company is adding three standalone apps for Apple Music, Apple Podcasts and Apple TV on the macOS, the latter with Dolby Atmos and 4K HDR support.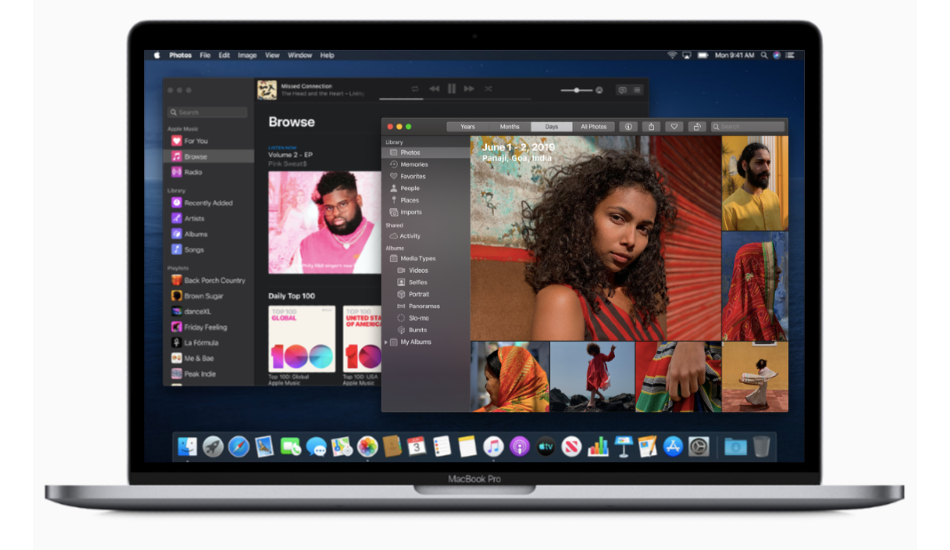 A new feature coming to macOS is Sidecar, which will allow users to utilise an iPad as a second screen for a MacBook. With this, users will also be able to use Apple Pencil and touch input on the iPad to control the Mac device. macOS Catalina will also come with full Voice Control allowing users to access everything on a Mac by voice.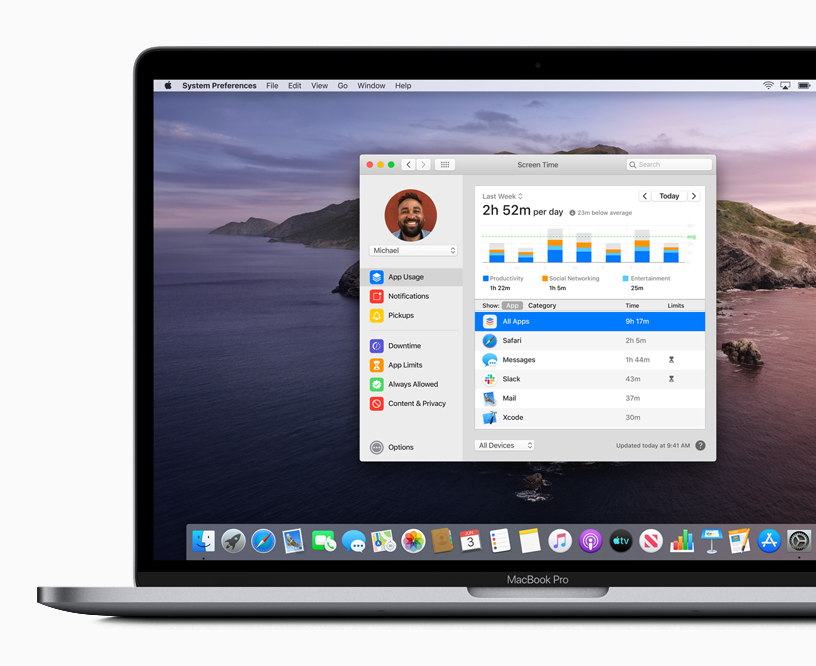 The Find My Mac feature has been renamed to Find My with offline functionality as well. macOS will also have a new Activation Lock on all T2-enabled devices, meaning stolen devices won't turn on unless users enter their activation credentials. The OS will also have updated versions of Safari, Photos, Notes and Reminders apps with support for Screen Time like on iOS. Finally, Apple has added the ability to ports iOS and iPadOS apps on to MacOS through Project Catalyst.
watchOS 6
Apple watches will be getting a new update this fall with new watch faces and new complications. Three apps have been added to watchOS – Voice Memos, Audiobooks and Calculator with a dedicated App Store to allow users to download new third-party apps on their wearable.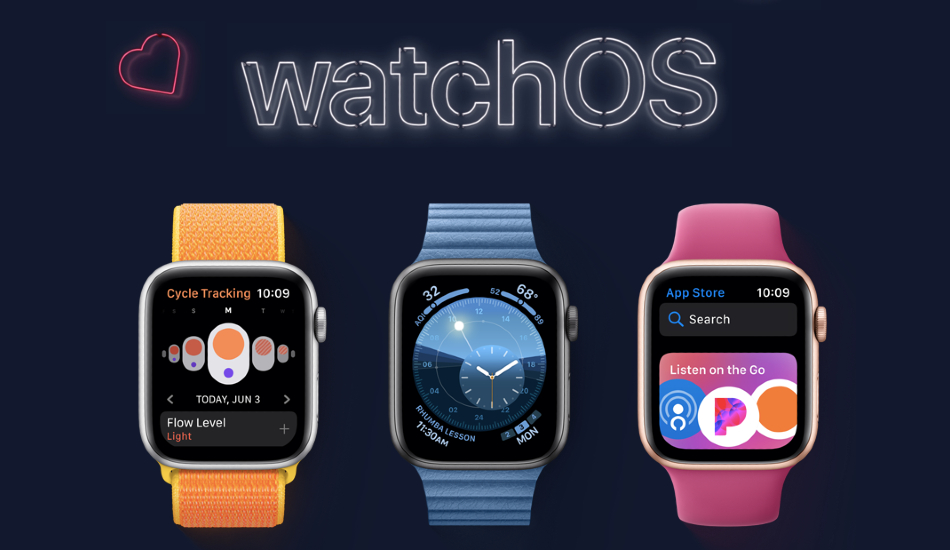 The watchOS also gets new APIs including Streaming Audio API which means Apple Watch will soon let you stream songs directly onto your wireless headphones without being connected to an iPhone. There are new fitness and health functions with activity trends, a Hearing aid mode and cycle tracking.
The new iOS 13, iPadOS, macOS Catalina and watchOS 6 will come to their respective devices by the fall of 2019.