Apple introduced the iPad tablet to compete with several large display bearing tablets and even those which required a stylus. However, till now, Apple has resisted adding stylus and focussed on providing better interactive experience through iOS and Apps. Apple Insider spotted a patent filing by Apple that basically mentions an input device for different computing devices including those with touchscreens.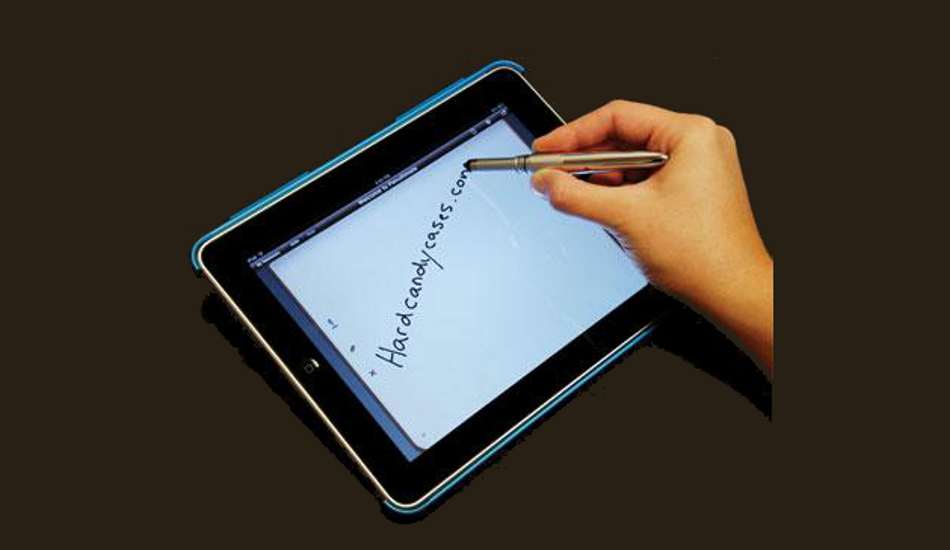 Apple's patent filing about an input device basically focuses on an intelligent stylus that includes a removable nib/tip and is loaded with multiple sensors. Unlike the existing stylus with fixed nib, the Apple Stylus aims to be different. Last we saw HTC Scribe Pen aiming to change the way people use stylus back in 2011. Unfortunately, HTC Scribe did not work out well with the HTC Flyer tablet.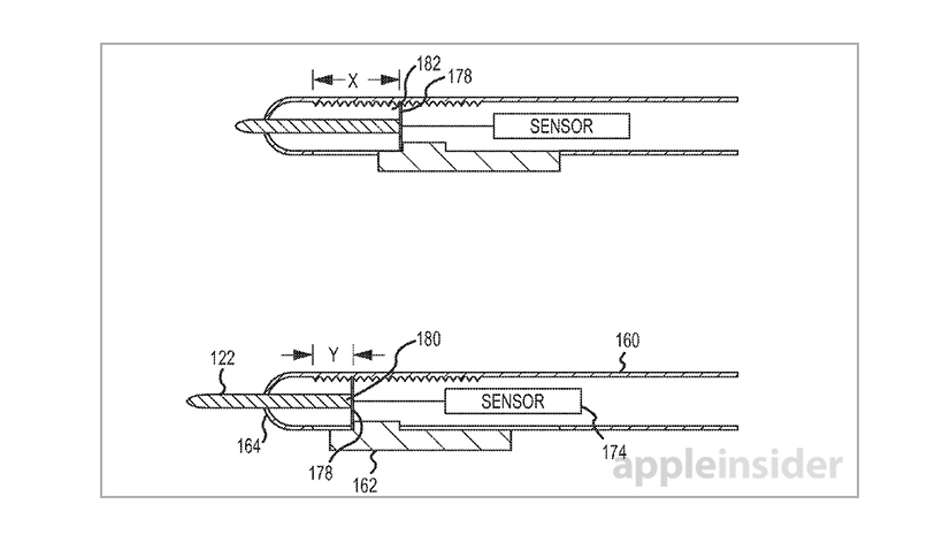 Apple is working on an intelligent stylus that will have an extendable or removable nib/tip. The images shows different types of tips used – extendable, brush like and thin. The key feature of the nib is that it is flexible and extendable – almost like made from rubber. With brush like tip fixed in the front, the stylus can be used to add brushing effect or paint on the touchscreen display.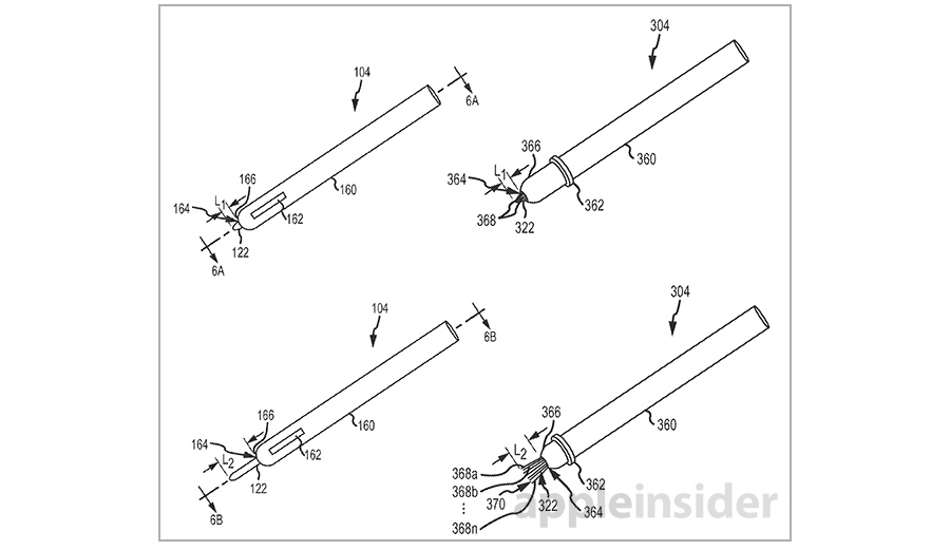 The Intelligent stylus would also have a microchip to send across the commands to the graphical user interface on the touchscreen devices. For instance, the stylus can easily change the colour of the traces or the paint. The filing also mentions about different sensors to detect the motion, gyroscope to check the angle/position along with accelerometer.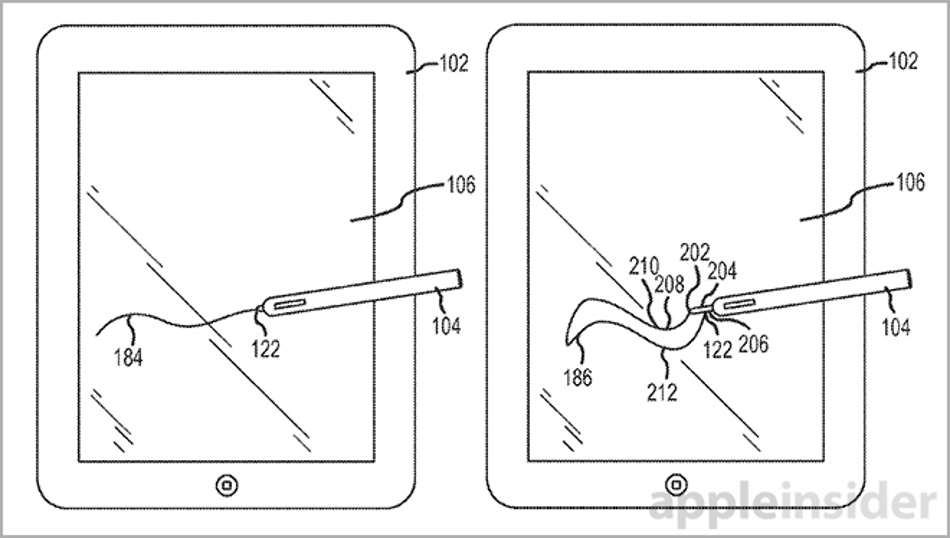 Apple's intelligent advanced stylus would be yet another accessory or interactive component to be used with the Apple touchscreen based devices such as Apple iPad. Also quite possible the future generation of iMac and Apple MacBook line up.
This advanced Apple stylus can be used for several purposes such as teaching digital painting and graphic works to the new age designers as well as artists. Other than that, it can be a great input device joystick for interactive games.