Apple is working on a new tablet with a 7.85-inch screen and is likely to sell for significantly less than the latest $499 iPad with 9.7-inch display, the NY Times has reported.
Quoting people with knowledge of the project who declined to be named, the daily said that the iPhone maker is working on the smaller iPad tablet in order to capture the budget tablet market and inadvertently compete with the recently launched Google Nexus 7 tablet.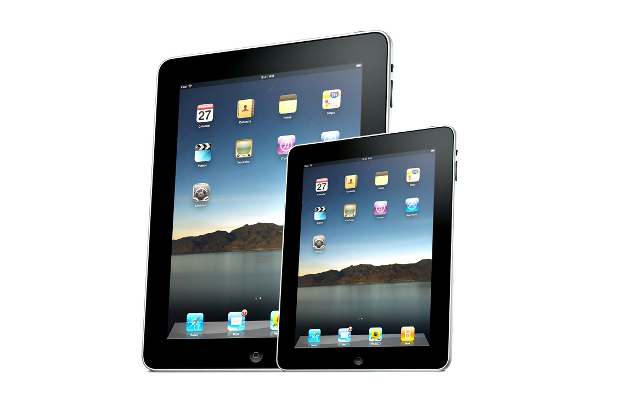 Apple is getting ready to compete with the Google's recently announced 7-inch touchscreen display bearing Nexus 7 Tablet. Also Amazon is reportedly working to launch a better Kindle Fire 2 version later this year. The upcoming new Apple iPad tablet will sport 7.85-inch touchscreen display and will practically bear the same features the New iPad and other iPad models.
This tablet will be sold for a lesser price than the existing tablets and might bring along host of subscriptions for digital content from magazines, newspapers, and other digital content publishers.
Google recently announced a quad-core mobile processor bearing Nexus 7 tablet with 720p HD supporting display. Sporting the new Android 4.1 Jelly Bean update, the Nexus 7 tablet certainly looks good and affordable for $199 (Rs 1,1000 approximately).
Apple never exerts any sort of pressure with its products and always offers slightly higher than competition prices. The 7.85-inch display bearing Apple iPad tablet can be expected to be priced around $349 to $399 and would not be a surprise for us.
Amazon is almost ready to launch its Kindle Fire 2 tablet version sometime later this year. Apple is expected to unveil the 7.85-inch iPad tablet sometime late September or early October. This tablet most likely will come with iOS 6 pre-loaded.