During its keynote event at Cupertino, Apple has announced the Watch Series 4 with an all-new design and a slew of fitness-centric and health features. The fourth generation of the Apple wearable now has a 30 percent bigger screen on the same form factor as the last year's Series 3. The display spans edge-to-edge with rounded corners. The Apple Watch Series 4 will be available for a starting price of $399 and will ship from September 21 onwards.
In addition to the larger display, Apple has refined the way you interact with your wearable, showing more information when opening the calendar, photos and maps. The new watch faces feature a total of eight interactive complications in a smaller package. While the front is made of sapphire crystal, the back of the watch now employs a ceramic build for longevity.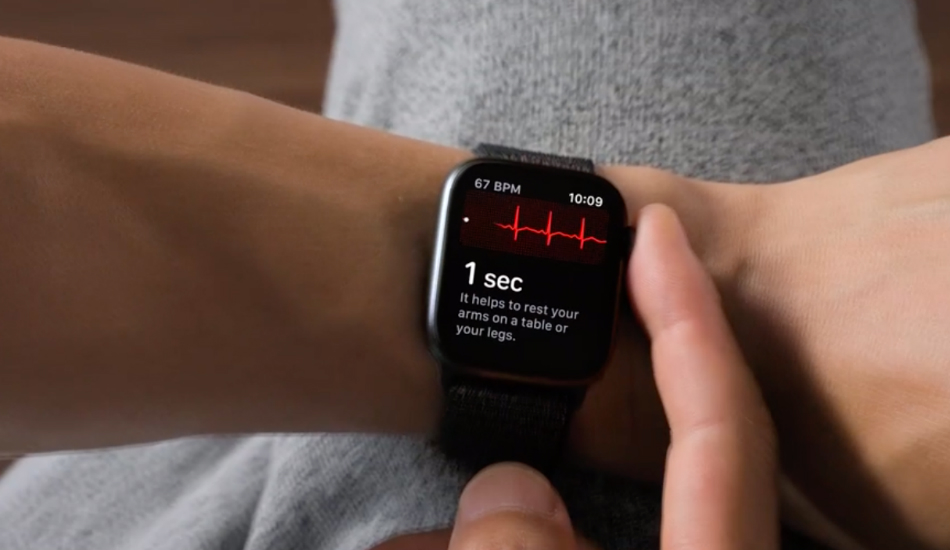 The Watch Series 4 is powered by a dual-core 64-bit S4 processor to offer twice the power of Apple's older wearables. There's a refined accelerometer, gyroscope and the biggest highlight of all of them is the new built-in Electrocardiograph (ECG) scanner. The device will thus be the first ECG product that will be offered to customers commercially and can be used by placing your finger on the digital crown to register an ECG. Apple has already certified the device with the Food and Drug Administration (FDA) in the US to allow the Watch Series 4 to be used as a medical equipment.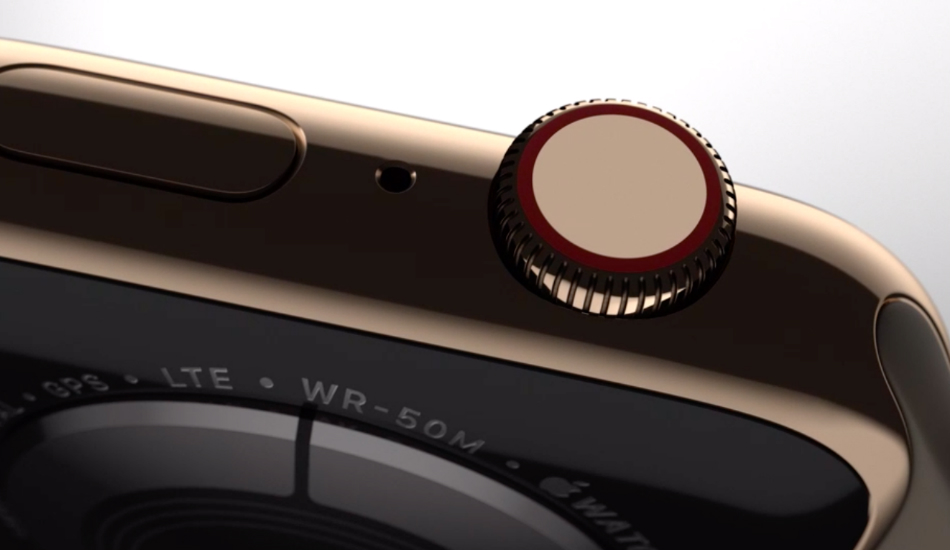 The new digital crown will now be able to provide users with haptic feedback. The LTE dot can now a ring allowing you to switch through menus and options precisely with ease. There's a louder speaker but Apple has restrained to the same battery that lasts up to 18 hours on active use and up two days of moderate use. Apple has confirmed that all current watchbands will be able to work on the Apple Watch Series 4.
The Apple Watch Series 4 will be available for an asking price of $399 for the GPS variant and the one with LTE will cost you $499. Apple has also announced that the Watch Series 3 will now be available for $279.