Apple has formally sent out invites for the launch of the much speculated iPad Mini tablet. The event is to be held on October 23 at the California Theatre in San Jose, USA. The Loop reported about receiving an invite from Apple and stated that the Apple iPad Mini tablet is to feature a 7.85-inch touchscreen display.
No further details are available on the tablet but Apple is expected to announce tie-ups with the digital content producers for the iPad mini tablet. The iPad Mini is expected to compete with Google Nexus 7 and Kindle Fire HD tablets.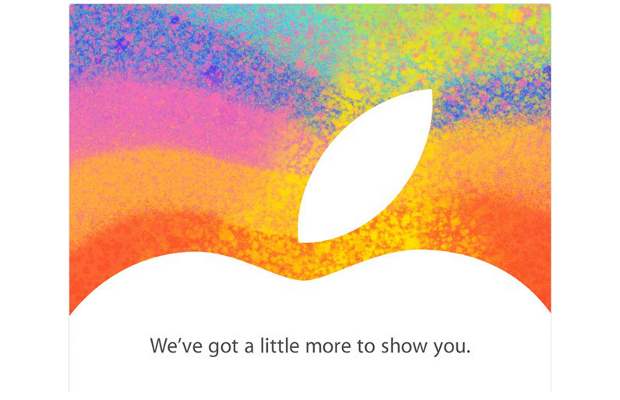 Apple's iPad tablet has been successfully leading the tablet segment. Meanwhile, the Kindle Fire and the Nexus 7 tablets have created a new 7-inch tablet segment and are doing significantly well. Apple has taken up the challenge and plans to introduce the new 7.85-inch touchscreen display bearing tablet, which is likely to be branded as iPad mini. The invite carries a text saying – "We have a little more to show you", clearly hinting the iPad Mini tablet.
We presume it would be low-power versions of its existing hardware cramped iPad. So far, there are no hints or confirmations on whether Apple will use its Retina display with IPS panel technology.
The iPad Mini model variants will drive the vendors as well as consumers bit head over heels. Apple is rumoured to introduce iPad Mini models 8 GB, 16 GB, 32 GB and 64 GB storage capacities. All these models will be further classified by WiFi only, WiFi+3G and WiFi+4G LTE wireless connectivity options.
However, it is worth noting that Apple has stripped down the storage options for its devices and limited its product lineup to 16 GB, 32 GB and 64 GB models. Hence we are sceptical with the possibility of an 8 GB iPad Mini model.
The pricing of the iPad Mini will be a big challenge for the new fifth generation iPod Touch which is available for $299 (Rs 15,900 approximately) while the New iPad costs $499 (Rs 26,500 approximately) for 16 GB model. We believe that the iPad mini might be priced anywhere between $349 (Rs 18,500) and $449 (Rs 23,800) respectively.
Google Nexus 7 tablet was expected in India formally after September. However, both Google and Asus, which is manufacturing the Nexus 7 tablet, so far has kept silence about it. So if Apple introduces iPad Mini in India then there is a possibility that the Indian consumer will be lured towards the Apple brand tablet than a late comer.