Apple has released a new version of its famous iBooks app for iPad with a new set of interactive textbooks.
Announced at the New York's Guggenheim Museum in the USA, the new iBooks 2.0 features multi-touch supporting textbooks filled with images, diagrams, and videos. Currently, the interactive textbooks are available only to the users located in the United States.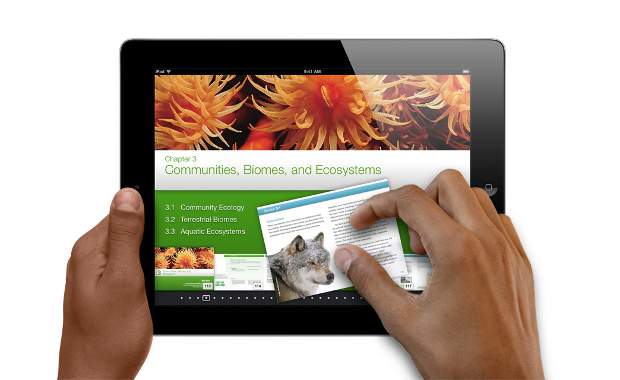 Apple has targeted the educational sector with new approach by offering interactive textbooks and also tools to create them – iBooks Author for Mac. Publishers and academicians can create interactive content using the free iBooks Author app for Mac and make textbooks filled with 3D objects, images, diagrams, and even videos.
Special interactive textbooks would be made available through the iBooks app. Interactive textbook's content supports multi-touch which makes it more intuitive. These textbooks will allow users to highlight the text by simply swiping over it. Users also get to choose the highlight colors.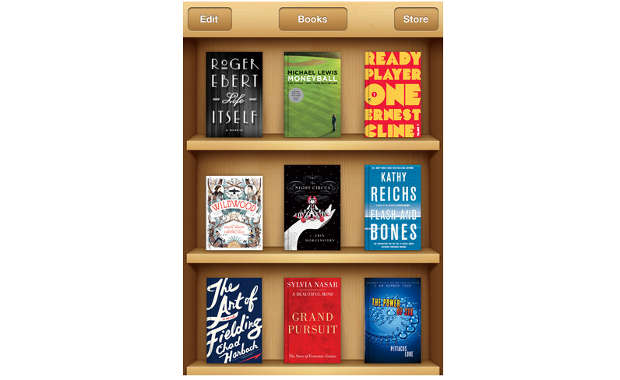 Glossary terms section of iBooks 2 offers definition of topics and concepts without having to leave the pages. Study Cards is the new addition that corroborates highlighted text clips, notes and glossary items in one place for quick reference. Also the highlighted text clips can be visible in the new iTunes U app.
Currently, Apple has partnered with reputed publishers – Pearson, McGraw Hill and Houghton Mifflin Harcourt to make the textbooks available on iPads in US for as low as $14.99 (Rs 780 approximately).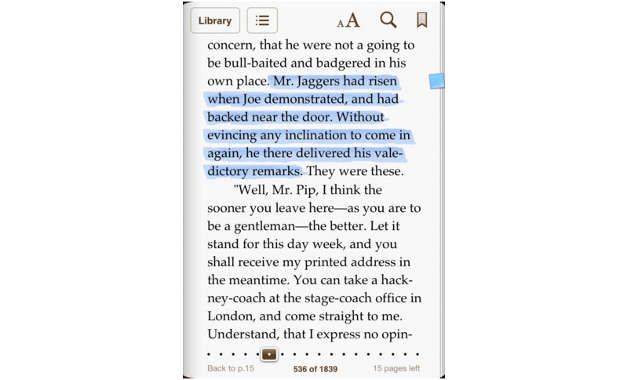 The new iBooks app for iPad can be downloaded from Apple App Store.