Apple has formally released the much awaited iOS 7 software update for the supported devices. As soon as the update was made live, millions of users got busy in downloading the update which caused 92 per cent spike in usage of the Apple servers. Apple Download and Activation servers were hammered with the download and activation requests. Anyway, you can download the new iOS 7 software update over the air via WiFi connection or using iTunes 11.1 software on PC or Mac.
Apple has released the iOS 7 software update for the iPhone, iPod Touch and iPad products. The supported list of products include iPhone 5, iPod touch 5th Generation, iPad Retina, iPad Mini, iPhone 4S, iPhone 4, iPad 3 and iPad 2. Of course, some features will not be available to older devices.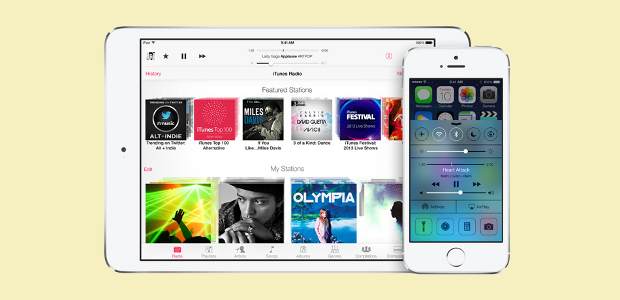 Here are couples of things required to follow before you begin downloading the iOS 7 update to your device. Ensure that you have taken full backup of the data, apps and other multimedia files on your device by simply syncing it with iTunes on PC or Mac. The iOS 7 Software Update requires minimum 3.1 GB Free space on the iOS device to download and successful installation.
Of course, good Internet connectivity is absolutely necessary to download the iOS 7 software update over WiFi or using iTunes. Get the complete change-log containing list of new features and improvements here.
Apple has also released the iOS 7.0.1 software update for the iPhone 5c and iPhone 5s models.