Apple has applied for a patent to suggest that future iPhone might have a display and a hinge. In all probability, the new smartphone might be a foldable one rather than a bendable.
As per a report by CNET this patent is a continuation of another patent that Apple had first filed in the year 2011 and updated in 2016. The patent registered with the United States Patent & Trademark Office was published on Feb 14, 2019, with several sketches to represent the foldable device in. The patent literature describes "Flexible displays may be mounted to the housing portions overlapping the hinges. When the housing portions in a device are rotated relative to each other, the flexible display may bend."
The patent shows a clamshell device, very comparable to what Motorola has mentioned in a patent for a sequel to Moto Razr. Throughout the patent, we have learned that Apple intends to make a foldable phone with hinges, meaning the device will have a big screen bydefaultbut become smaller in size for portability.
It should be taken into consideration that companies like Apple frequently file patents but all of them don't land up in devices used by end consumers. Also, Apple isn't the only firm that is exploring foldable smartphones.Samsung, Huawei, Oppo, Motorola, Vivo and Xiaomi are expected to launch foldable phones in 2019. In fact, Samsung and Huawei may launch a foldable phone as early as next week. It's noted that Apple is closely working with LG to developan OLEDscreen.
Let's look at the foldable smartphones to watch out in 2019.
Samsung
Samsung has been long-rumoured on the working of a foldable smartphone and this time we will see the final product from the South Koren giant. Dubbed asSamsung Galaxy F or Galaxy Fold, the foldable smartphone is highly likely to make its debut at the upcoming Unpacked event, which isscheduled to take placeon February 20. Samsung announced that the new Infinity Flex display. The screen is made of the elastic OLED panel, which opens to reveal a larger 7.3-inch display with a screen resolution of 2152 x 1536 pixels. The display will be closed like a book and users will see another display, similar to standards screen we are used to it.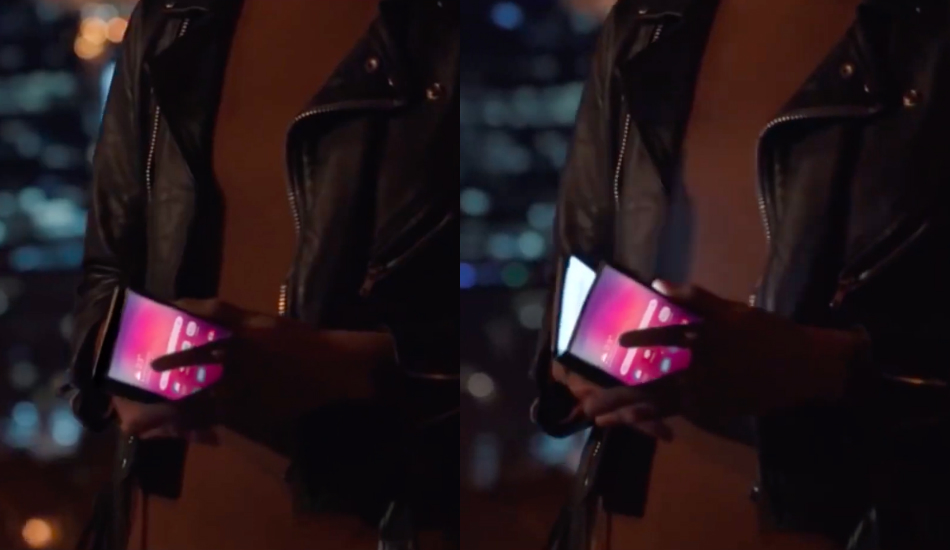 Once it is closed, the phone will have a 4.9-inch display with a screen resolution of 1960 x 840 pixels. The upcoming smartphone is reported to be powered by a Qualcomm Snapdragon 855 or Exynos 9820 processor along with 1TB of storage. The phone will run on OneUI, which is specially customised for this smartphone. Further, on the camera front, it will feature dual rear cameras with a combination of 12-megapixel and 8-megapixel sensors. The foldable smartphone will surely be a costly affair as it is reported to come with a starting price of Rs 1,30,000.
Motorola
Motorola is also eyeing to bring itsfirst foldable smartphonethis year. The company is reported to revive its iconic Motorola Razr and give it a flexible spinoff. According to a Wall Street Journal report, the foldable smartphone is already tested out and the company will likely to showcase it this year. The revamped Motorola Razr will be priced at around Rs 1,04,300, although the report highlights that the phone will be exclusive to Verizon in the US. Many believe that the phone will be showcased at the MWC 2019.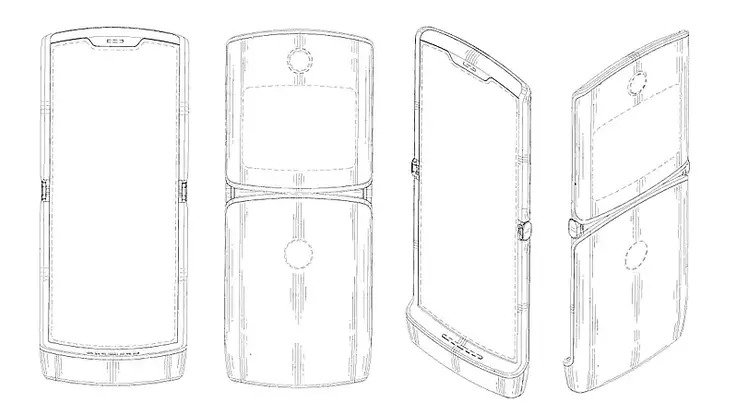 Motorola's recent patent reveals that the phone will employ a flexible display on the form factor of the iconic Motorola Razr. The patent hints that there will be a flexible display inside of the clamshell and there will be another display on the outside that will be situated at the top half. The secondary display could be used to show notifications, which was a crucial part of the original Motorola Razr. The patent further reveals that the back panel features two circular shapes both of the top and bottom, which camera and a fingerprint sensor.
LG
LG is yet another major player that might introduce a foldable smartphone this year. A new trademark filing revealed that architecture on which the LG foldable smartphone will be based. The patent explains that LG will rely on outward folding mechanism.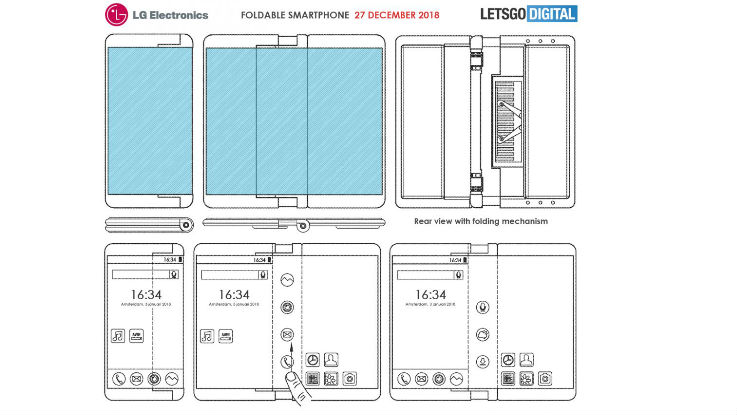 This, unlike Samsung's foldable smartphone, will eliminate the need for the second screen. The patent reveals a hinge will be used to fold the smartphone, which when folded could act a dual-screen phone. The user interface will be optimised accordingly so that users will get a seamless experience.
Interestingly the South Korean giant is also gearing up to introduce a new smartphone along with LG G8, in which users can add a secondary screen as an attachment. Multiple reports highlight that the attachment could be either a 3-inch or 7-inch in size.
Xiaomi
Xiaomi is also working on its own iteration of a foldable smartphone. Xiaomi co-founder and president Lin Bin posted a minute-long video on Weibo, which shows off the foldable smartphone.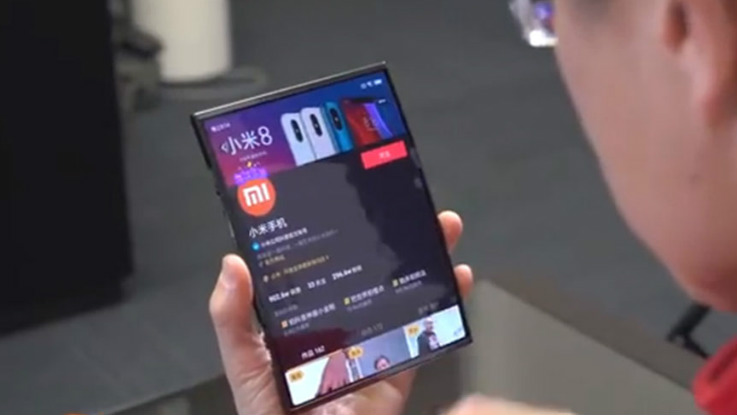 The smartphone will be known as Xiaomi Dual Flex or Xiaomi MIX Flex when it will be unveiled officially. The video reveals that the company is planning to introduce a double-folding smartphone, where you can fold the device backwards to transform it from tablet to a more compact smartphone.
Unlike all other foldable smartphones, the phone from Xiaomi seems to be more practical in nature. Sadly, Xiaomi has revealed that the device shown in the video is a prototype. However, we are hopeful that the company might bring the foldable smartphone by the end of this year.
Oppo
Lastly, Oppo also seems to be in the race of bringing out a foldable smartphone. Oppo's product manager Chuck Wang recently revealed that the company is planning to announce a foldable smartphone at the Mobile World Congress 2019. Recently, a new patent hasrevealedworking of the foldable smartphone from Oppo.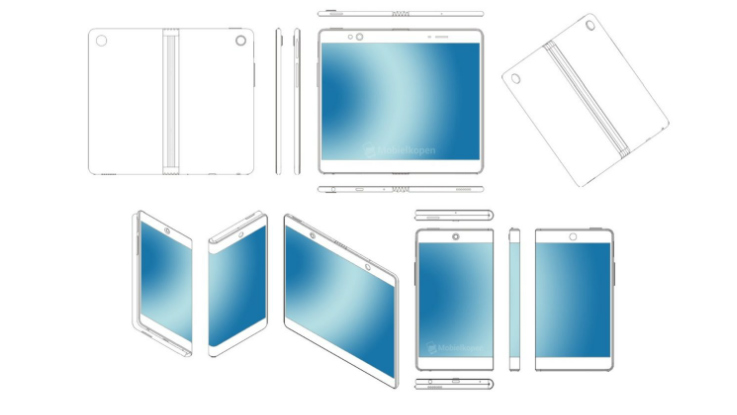 As per the patent, it is clear that Oppo will follow a similar design language as we have seen in LG's patent. This means that there will be a flexible display, which can be folded outwards to transform it from a table to a compact smartphone.