Seems like everyone is developing their own foldable phone and from the looks of it, Motorola appears to the recent most company to come up with a design that will best suit the foldable device concept. What sets Motorola's idea different from the others is the inclusion of a case that is housed with the device itself.
A patent filed on September 2016 with WIPO reveals a Motorola device that unfolds out to form a tablet, which now appears to have been approved as per LetsGoDigital. There's a main camera at the top and a speaker at the bottom. The hinge in the middle will allow the regular sized smartphone to be unfolded to a full sized tablet, thus featuring two screens that can be interacted with.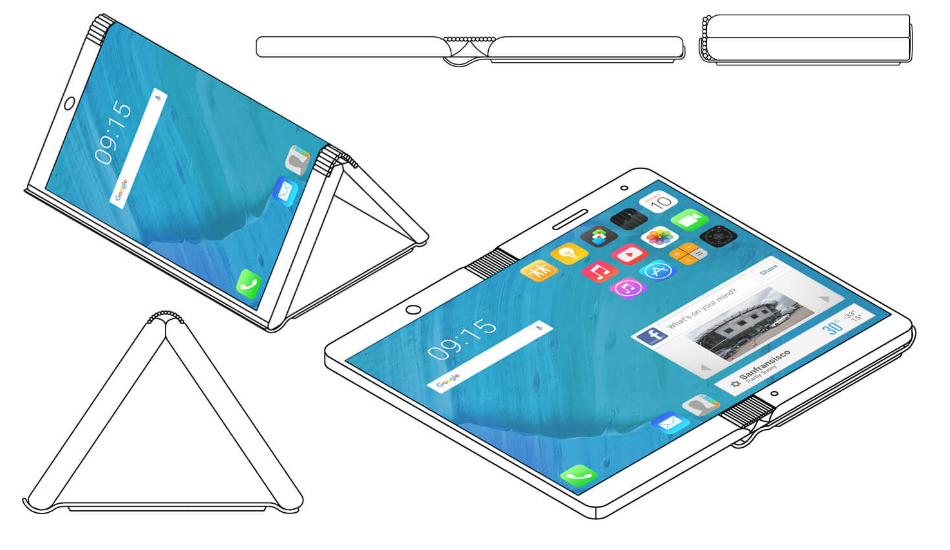 The Lenovo-owned company is also looking to employ a case which is attached to the device by default. Not only will the case act as a protection for the screens that are due for exposure due to the folding-out design, it will also allow a user to 'tent' the smartphone on a flat surface so two displays can be accessed when seated on both sides of the tablet.
There's also a possibility of NFC and wireless charging which will again be due to the addition of the casing, 'cause the two-display form factor reduces the means to employ wireless charging.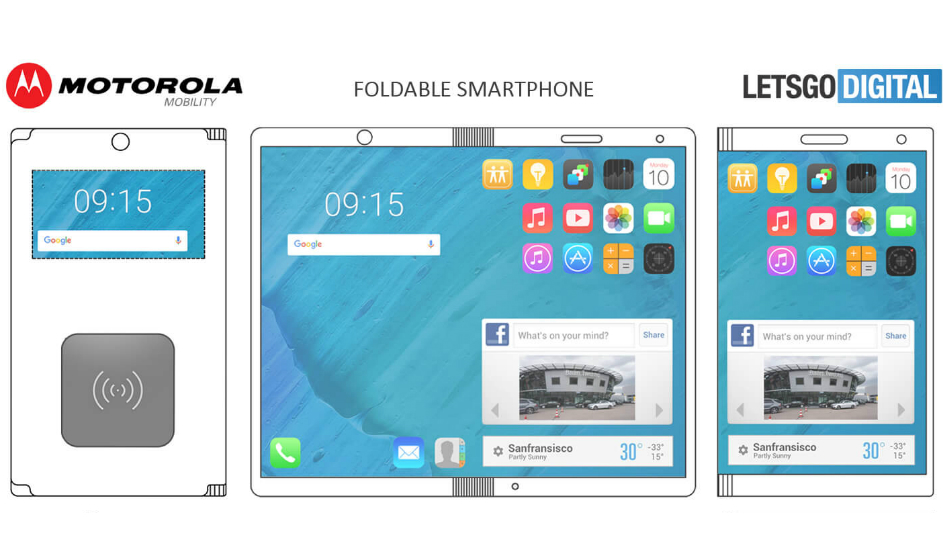 We still have no idea whether such a phone will be released in the near future and if Motorola is actually developing the idea. Once made a reality, the Motorola device will join ZTE's Axon M if Lenovo manages to release it way before Samsung or Apple does.