Apple recently cut down the price of the iPhone XR in India and its subsidiary audio company Beats has now launched the Powerbeats Pro wireless earphones. The Powerbeats Pro is an alternative to new AirPods but with the same hardware as Apple's truly wireless earbuds and a Lightning jack. The Apple Beats Powerbeats Pro will be available for an asking price of $249.95 (approx. Rs 17,200).
Similar to the second-gen AirPods, the Beats Powerbeats Pro is powered by the Apple H1 chip which offers "Hey Siri" voice action even touching using your phone or the earphones. The H1 chip also makes way for quicker connections between different Apple products. The Powerbeats Pro can also be used with other devices and can also trigger assistants on them as well.
This is the first time Beats has moved from a wireless "but with a cord" design to a truly wireless pair of earphones. The Powerbeats Pro offers fully wireless connectivity on an earhook-style form factor with silicone tips which makes it easier to use during intense workout sessions.
The earphones are water and sweat resistant and come with a charging case. Beats says the wireless earphones can offer up to 9 hours of playback on a single charge but with the charging case, the total playback time can be upped to 24 hours. The charging case can only be charged through a Lightning cable instead of a USB-C connector. In case you wish to use the Powerbeats Pro with your Android phone, you might have to buy a Lightning cable as an additional accessory.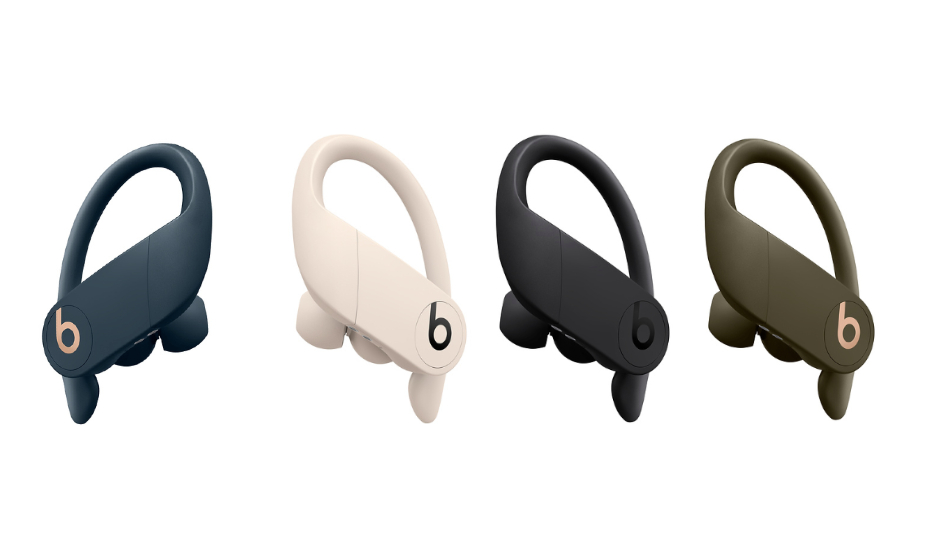 In terms of functionality, the Powerbeats Pro behave a lot like the Apple AirPods. You can pause and play music when removing or wearing the earphones. Both units have physical controls for volume and playback and can be used in singular form as well.
The Apple Beats Powerbeats Pro are available in Moss, Navy, Black and Ivory colours for an asking price of $249.95 (approx. Rs 17,200).