AOC, a Taiwan based company, which has entered the Android tablet space with two tablets, is planning to expand its lineup further and will also expand market reach by appointing more distributors in India by July.
Speaking to The Mobile Indian, Saurabh Grover, director of AOC, said, "There is a decline in the IT components market and therefore it is important for us to diversify and that is why we have entered the tablet space where display is very important. We have just entered the market and look forward to expanding both our reach and range by June-July."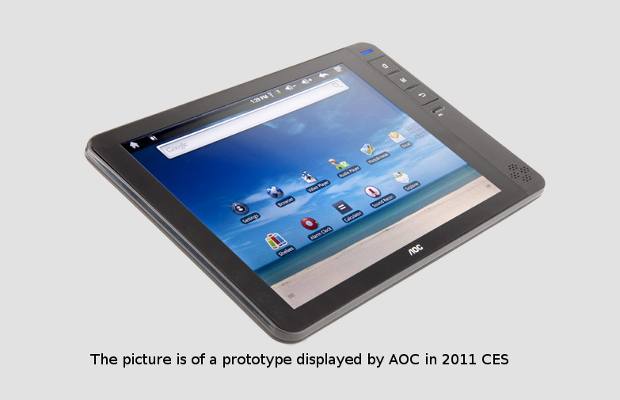 Talking about the range, he said, "We will launch a lower cost 7 inch tablet and also a 3G SIM calling version of the 7 inch tablet that we have launched. We will also launch an 8 inch tablet with IPS display. Apart from that we will also launch three smart monitors with Android operating system with 20, 22 and 24 inch display sizes."
"These will be like bigger tablets with price ranging between Rs 15,000 to Rs 20,000. All the products will be simultaneously launched in June this year," Saurabh Grover further added.
About availability, Saurabh said, "AOC already has a very strong presence in traditional IT retail (from where you buy your laptops and PCs), and we are looking at expanding our presence in the electronics retail market as well. We want to be present in all the different places where tablets are sold."
Currently, the two tablets are manufactured through contract manufacturing in China, however AOC is already preparing to start manufacturing tablets in its own plants by the year end. AOC has more than 15 factories across the world. The company is also in the process of setting up a separate company in India;. Currently its India operation is part of the Taiwan business' unit of AOC, which help in addressing the Indian market better.