Rovio Mobile, in association with Lucasfilm – a California based production company, has announced to release a new game called Angry Birds Star Wars on November 8. As the name suggests, this new Angry Birds game will take influences, reference and characters from the epic space fantasy – Star Wars.
Rovio Mobile is expected to make the game available for iOS, Android, Windows Phone, Windows 8, Mac, PC and Amazon Kindle Fire platforms. Angry Birds Star Wars merchandise will also be sold by the company.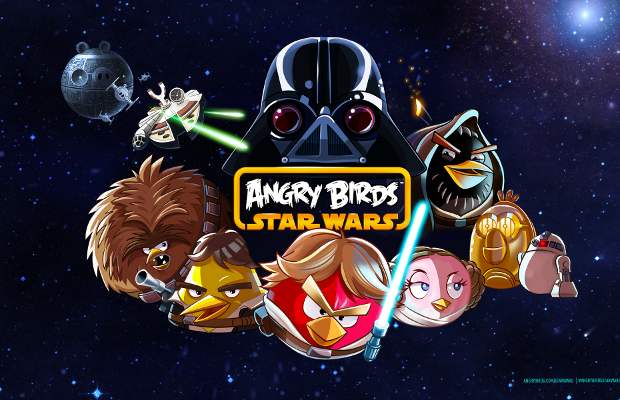 Angry Birds is a popular physics based game which is easy to play but difficult to master. Attracting all ages, its developers have released number of iterations of the game and the last one was Angry Birds Space.
In the Angry Birds Star Wars game, the fight will be between of Rebel Alliance of Angry Birds against the Empire of Bad Piggies. The Rebel Alliance has original Star Wars characters Luke Skywalker, Han Solo, Leia and Kenobi who are represented by the Angry Birds. On the Empire team, there is Darth Vader.
The game will combine all elements of the classic Angry Birds and Angry Bird Space with characters, stories and Star Wars settings.
So far the details available on this game are scarce and we will have to wait until next month for the game to officially launch. Check out the official trailer of Angry Birds Star Wars here.