Every year Google comes up with an interesting "sweet" name for its Android releases. This year Google is coming up with Android 8.0 or Android O. Everyone is curious to know what could be the possible name of Android O. There were rumours of Android O being called Oreo sandwich.
However, a site Myce, found out some other possibilities. It found several references to 'oc-dev' which was mentioned in the Android 8.0 source code. According to the site, "oc" could possibly stand for "Oatmeal Cookie". There is a chance of Android O being called 'Oatmeal Cookie' as about a month ago, 'oatmeal_cookie' was spotted in many presentation slides displayed at Google I/O. Myce shared a few screenshots of the source code.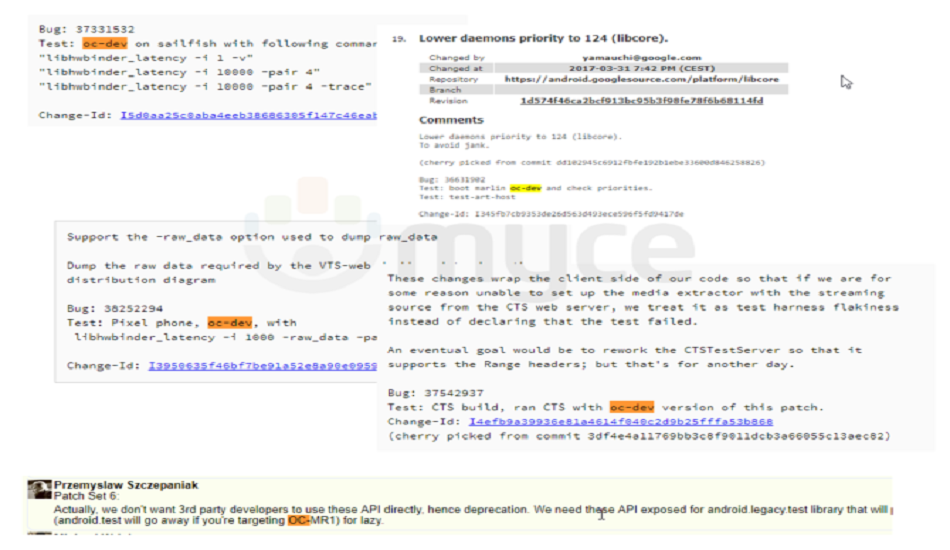 Unless the company makes any official announcement, we cannot predict whether it would be called "Oatmeal Cookie", "Oreo" or something else. So, it's better to wait till the final version of the software is released.
Android O is expected to release in August or first half of September 2017. Google recently confirmed the version number for Android O which is Android 8.0. The new Android mobile operating system to come up with some interesting features like Fluid experiences, Picture-in-Picture, Notification dots, Smart text selection and Auto-fill.