Asus Tek, the maker of Transformer series of Android tablets, has commenced the roll out of the much anticipated Android Jelly Bean operating system upgrade for its Transformer Prime TF201 tablet.
The Jelly Bean upgrade was long due after the company released the upgrade for the Transformer Pad TF300 about a month back internationally. But now the upgrade has been made available and has started rolling out to the customers in Sweden first. Later on, the upgrade will be rolled out in other countries as well but the actual release dates for the roll out are not available as of now.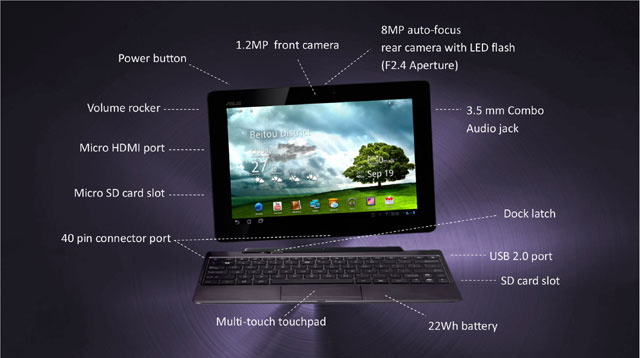 Along with the Android Jelly Bean upgrade, Asus is also rolling out a host of new features and functionality for the Transformer Prime TF201. But along with that the Adobe Flash capability has been removed from the operating system but the company has nothing to do with it as it is purely Google's decision on discontinuing use of Adobe flash with the new operating system. Users will also not be able to find Adobe Flash in Google Play market for the upgraded devices since the support has been discontinued by Google. However it is still possible to download flash from Adobe's website for the tablets after the upgrade. Here's the link for the same.
The compatibility however will not be as great as older versions and users might feel some problems with certain applications that utilise Flash functionality on the tablets.
Along with this Asus has also removed the WiFi Direct functionality form the devices with the new upgrade. The reasons for this sudden discontinuation of feature is still unknown but most probably compatibility might have been an issue with the operating system and can be expected to be added to the devices later on via another upgrade.
However, the upgrade will remain purely optional and TF201 users will not be forced to update to Jellybean. They can choose not to upgrade if they want to stay with the older operating system; in that case also, they will get continued support for their devices in the future as well.