When Google Android Ice Cream Sandwich was originally conceived, it was said that it will be a one stop solution for both the tablet and smartphones all together but no one would have expected that the operating system will be making its way to the personal computers and that too so soon.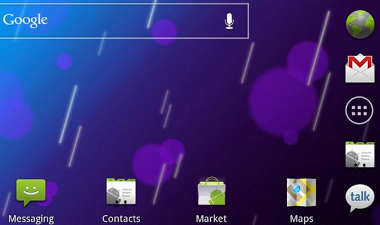 The Google Android development team has just released the x 86 compatible versions of the Android ICS. With this, developers will be able to port and successfully run the Google Android Ice cream sandwich operating system on computers with a regular AMD or Intel processor as well.
Although the support for the complete functionality of the mobile operating system is not there but the basic functions of the operating system are up and running. Developers are currently working on making the sound, graphics and even the ethernet capability of the computers work for the operating system.
Android ICS has already made its move in to the tablet and the smartphone domain and it was being anticipated that it will soon be ported to the television domain as well. But with the addition and the capability of getting functional on a computer adds a new meaning to the mobile operating system.
Presently the software port is available for download for independent developers who think can add value to it. They can move to the following link to download the iso file for testing and development but read the change log first for compatibility notes.