Bluestack, the popular application environment emulator, has launched new application player for Apple Mac users which will allow users to run Android applications on their Apple computers and notebooks.
Bluestack already has a Windows version of the application that allows windows users to run various Android based applications on their Windows operating system running computers.
The new app is currently in the alpha(testing) phase, and allows users to run Android apps meant for smartphones and tablets to also run on Apple Mac platform.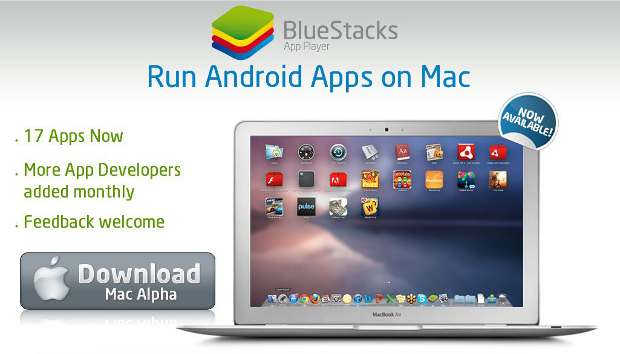 The app is little more than mere emulation environment for computers. This app player enables a full-screen and fast playback of Android apps and with the use of cloud connect users can also share the data between Android devices and other computers with ease.
There is no modification or special hacking required but only the installation of Bluestacks app player on computer. All you have to do is run the app and get the applications for the computers as per need. So far 17 big Android developers, including Handy Games, Creative Mobile and Pulse, have signed up to make their apps available to run on a Mac.
Bluestacks is in talks with more developers to get their apps working with the company's software. The company estimates suggest there are about 400,000 Android apps available for the Bluestacks player that can be made to run on computers as well.
If more developers sign up it could mean that that both Mac and windows users can get popular programs, such as Angry Birds, for free instead of buying them from application stores by paying a price.
A test / alpha, version of the Bluestacks Mac software is now available for download on the company's website and can be accessed by following this link.