In January 2010, an unknown company entered the communication market with the launch of a touch media device, which in common parlance is known as a tablet, and its focus was the enterprise segment.
But this year, Lakshmi Access Communication Systems (LACS) has changed its focus to target end consumers and is credited with launching the most affordable Android 2.2 based tablet for Indian consumers starting from Rs 6,999.
Interestingly, LAC does not plan to have tablets running on Android 3.0 in the next few months. Mahendraa Kumar D Jain, managing director, LACS said to The Mobile Indian, "We have purposely not used Android 3.0 for our tablets as it has been launched recently and has not seen mass adoption. Also, we do not want to provide Google with market research and consumer feedback for Android's latest OS on our expense and also Android 3.0 lacks a sufficient number of apps."
Jain further added, "Our mission is to provide info entertainment services on tablets to people of India at an affordable price and that too with an enriching experience without being bogged down by technology."
On the product portfolio, Jain said, "We now have four ranges of Android tablets – Pepper, Tamarind, Mirchi, and Paprika, which come in 12 variants with screen sizes ranging from 4.3 to 11.8 inches, where some tablets can come with keyboards and other accessories."
He added, "The tablets are 3G, WiFi and SIM-enabled depending on the model, while top-end ones are loaded with both Windows and Android operating systems. As of now, we have launched eight tablets and by September end we will be launching the remaining."
On whether LAC will enter the smartphone business Jain said that the company does not plan to enter the segment as its focus area is tablets.
Offerings
LACS has a plethora of tablets at prices varying from Rs 6,250 to Rs 35,000. It has chosen Android 2.2 and 2.3 operating systems for smaller 7 or 8 inch tablets and Android 2.3 Gingerbread for bigger 10 inch tablets.
The low price of the tablets does not imply anything lacking in terms of hardware. The company has offered its cheapest 7 inch tablet Pepper M74V with an 800 MHz processor and 4 GB of onboard memory. Although there have been compromises in terms of hardware as the device only gets a resistive touchscreen but at Rs 6,250 it is surely better than what most competitors are offering just now.
Another unique offer from LACS is the Paprika M10 tablet. For Rs 35,000, this tablet has Android and Windows dual operating systems and comes with 16 GB of onboard memory. 3G connectivity through a dongle is an option on all LACS tablets.
Availability and support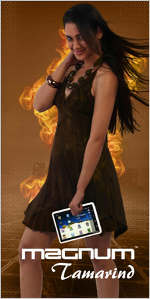 Consumers can currently buy LACStablets from the company's website but Jain informed us that in the next three days the company will open a store in Bangalore; in ten days in Mumbai; and in 15 days in Delhi.
The company also provides two types of warranties: replacement and upgrade. In replacement, within one year of the invoice any device can be replaced with a swap unit at the service center as long as the same colour is available, otherwise it will take 15 working days for a replacement to be delivered.
In upgrade warranty, if the user of a LACS Android tablet wants to migrate to an upper version or lower version of the device he can do so by paying the difference of cost for a higher model or can take cash back if he is switching to a lower model.
Other than that the company is also offering an extended replacement warranty of two years in which users can get their tablets replaced if they encounter a problem. To avail it users have to pay 15-20 per cent of the tablet's cost when they are buying a new tablet.
To ease the buying process, Jain said, the company has tied up with ICICI bank, HDFC bank, Citibank and Standard Chartered to provide a 12 month EMI purchase option for these devices.
Things in pipeline
LACS will launch two tablets each in the Paprika and Tamarind series by September end. The devices will cost between Rs 10,000-20,000.
Jain said to The Mobile Indian, "In the next three months we will also tie up with a telco that has pan Indian footprint to sell our tablets in a bundled offer."
To reach every nook and cranny of the country, Jain said that he plans to set up 10,000 showrooms in the next 12 months. These will also have experience zones where consumers can use and explore tablets from LAC before purchasing them. These stores will be a mix of directly owned and franchised outlets.
To bridge the language barrier created by Android, which currently supports the major European languages and Chinese but not Hindi even though it is one of the most popular smartphone operating systems in India, Jain said, "LACS plans to launch an application by the year end which will be overlaid on Android OS and will support 11 Indian languages."
Current scenario
In the last few months the tablet space in India has seen launches in different price segments starting from Rs 9,999 for Beetel's tablet to Rs 36,000 for iPad from Apple.
Indian consumers are slowly getting attracted to tablets. It started with Olive's tablet and gained momentum with Apple's iPad. At present there are mainly three variants &#151 WiFi, 3G and WiFi+3G, from equipment manufactures like HCL, Samsung, Notion Ink and Motorola.
Even though there are a large number of tablets available, Indian consumers are still trying to figure out the utility of these devices. Significant adoption of tablets will happen only when they become primary devices in a consumer's life.