Amkette today announced the launch of EvoTV2 at Rs 6,999. However, the device is exclusively available on Snapdeal at special price of Rs 6,499 for a month starting today.
The Amkette EvoTV2 is basically a device, which like Google Chromecast, helps you stream movies, songs, games etc over WiFi, broadband.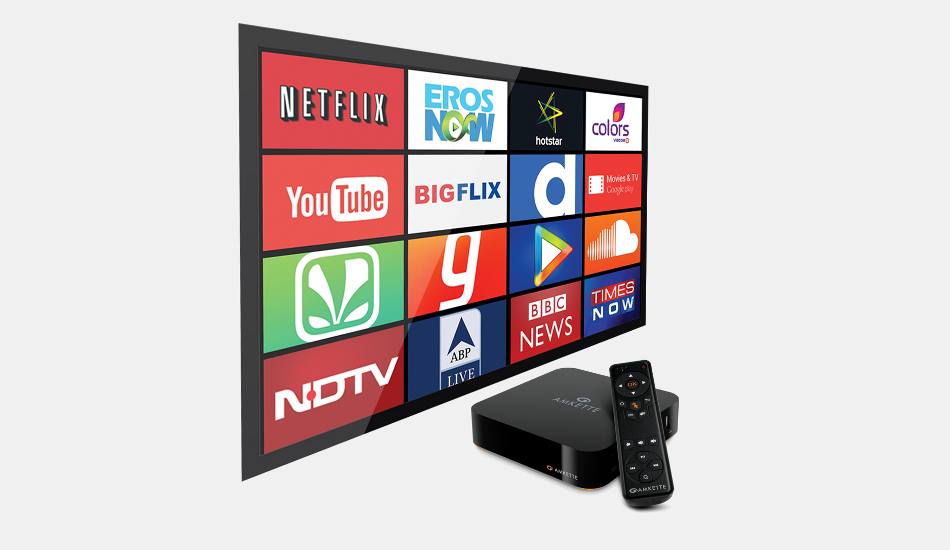 The EvoTV2 claims to have an easy to use interface and EVO TV App Store that has curated content. The store has Live News, Sports Matches, Movies, On demand TV shows, and Games which the company claims are updated frequently. It has YouTube app and offers YouTube Casting feature. Simply open the YouTube app on any of your devices (Android, iPhone, iPad, or even your PC) and click the cast button.
It also comes with Plug n play feature and allows users to connect up to a 2 TB Hard Disk, and play media files in 1080P with surround sound. You can stream photos, videos and music directly from the phone or laptop to your TV. As per Amkette, EvoTV2 also works with AirPlay for iPhones and Macs.
Amkette EvoTV2 comes with quad core processor, Mali 450 graphics processor, 4 USB ports, and 8 GB of internal storage so you can download your favourite music and movies onto the device itself.
Announcing the launch, Rajiv Bapna, director, Amkette said, "The digital entertainment is coming of age in India with multiple Over-The-Top (OTT) services announcing the availability of wide variety of local and global content. Many of these services use different technology platforms, making it difficult for consumers to access content using one device. EvoTV2 has been designed to allow easy consumption of wide variety of content from anywhere on cloud or any user device like Smartphone, Laptop or PC. The Amkette EvoTV2 provides a house full of entertainment at a very affordable cost and with an extremely easy user interface."
Amkette introduced the first EvoTV in 2012 and received many positive reviews and awards. In 2013 Amkette EvoTV won the NDTV Gadget Award for the Best Consumer Electronic. In 2014 two news versions of EvoTV were introduced bringing the total variants to five.