Amazon India will launch a new smartphone, under the 10. or (Tenor) brand name, to rival Flipkart's Billion Capture+ in India. The company has started sending out media invites for the same, which is scheduled to take place in New Delhi on December 20, 2017.
Although there is no information about the specifications and pricing of the device, it will go on sale on January 05, 2018. Interestingly, the Tenor brand is 'Crafted for Amazon', which means that it is another brand under Amazon umbrella. The upcoming smartphone could pave the way for Amazon to venture into smartphone industry and challenge the recently-launched Billion brand from Flipkart. However, it would be interesting to see whether the phone will be able to make an impact in the smartphone market, as Flipkart's Billion Capture+ has failed to do so.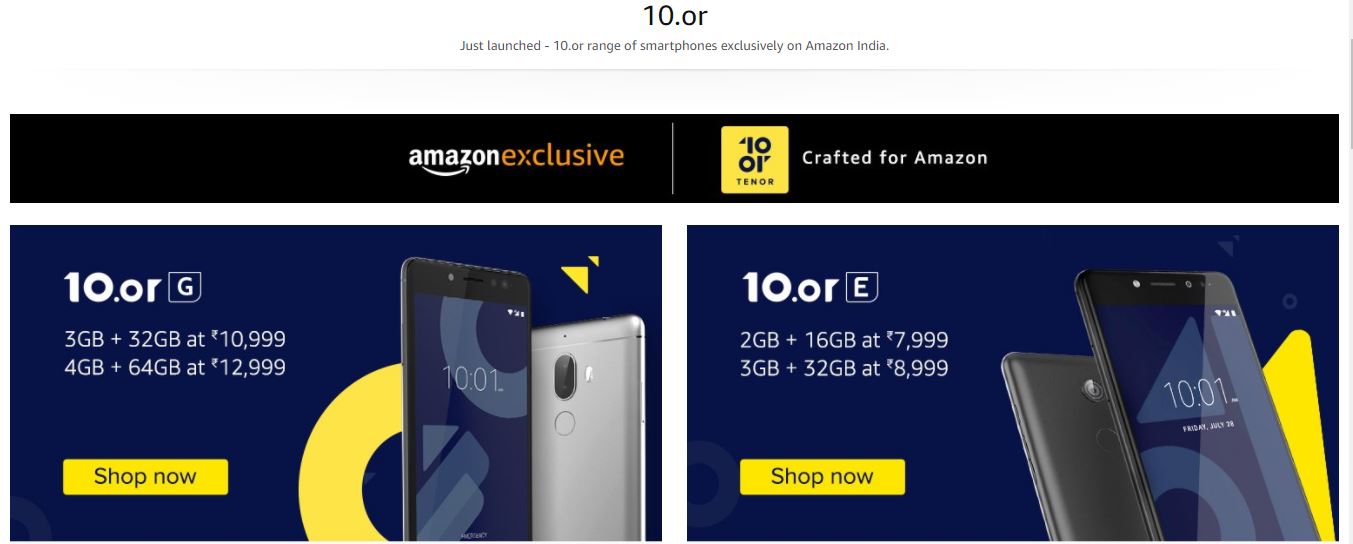 We earlier reported that Flipkart claimed that its first smartphone was sold out on the first sale. The company claims that the smartphone received an unprecedented response from the customers. However, according to a report by TeleAnalysis, the total number of units sold on that day was less than a thousand. The report further highlighted that only 923 units of the Billion Capture+ were sold on the first sale. Shockingly, the report highlights that only 950 units were kept for sale.
You might also like this:
Coming to Tenor, the brand has already announced two smartphones, 10.0r G and E. The 10.or comes with a price tag of Rs 10,999 for the 3GB RAM variant, while the 4GB RAM option is priced at Rs 12,999. The 10.or E is priced at Rs 7,999 for the 2GB RAM variant, while the 3GB RAM variant is priced at Rs 8,999.