Amazon has formally announced the launch of its music streaming service, Prime Music, in India. The service is available for download from Google Play Store and Apple App Store. Further, it is available on the web as well.
However, it is important to note that the music streaming service is only available for Prime users in the country. The app offers a host of interesting features as well. The app is
To start with, the app comes with Alexa integration. Users just need to tap on the Alexa icon in the music app and simply ask for songs, albums, artists and more. Further, music app is ad-free meaning you will not get those disturbing ads while listening to music.
Amazon Prime Music Now in India: Video
[[VIDEOID=1260]]
Further, the app is available in 12 languages including English, Hindi, Punjabi, Tamil, Telugu, Marathi, Bengali, Malayalam, Kannada, Bhojpuri, Gujarati and Rajasthani. Users will also get unlimited offline downloads of their favourite albums, songs, and playlists to the mobile app.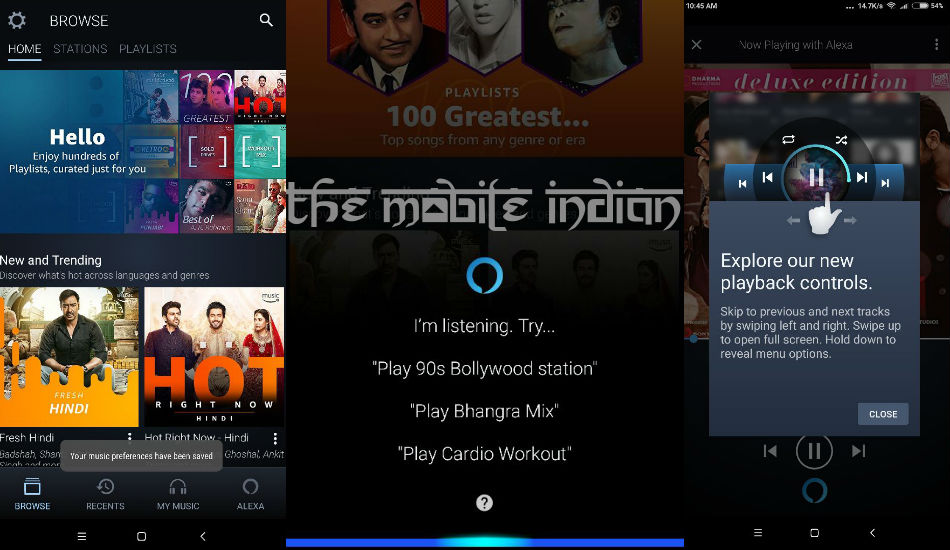 Amazon says that Prime music has hundreds of playlists and stations specially curated by the Amazon music experts across genres, moods, activities, decades, and artists. Apart from this, users can select music on their Android device and simply cast on Chromecast enabled devices.
The ad-free music service was previously available to Echo customers in the county on a preview basis. With this, Amazon is all set to give a competition with other music streaming services like Gaana, Saavan, Wynk Music, Apple Music, Google Play Music, Hungama and more.