Alibaba, a China based company, plans to tap the growing smartphone business with its own mobile operating system (OS) by the end of September this year.
According to the Wall Street Journal, Alibaba will launch the new operating system by third quarter (July-September) of this year. However, Alibaba's spokesperson said to 'The Mobile Indian,' "Unfortunately, we have no comment at this time on those reports". As a matter of fact this statement is not a denial, which could have been issued if there was no such plan.
The report further says Alibaba has entrusted its Cloud computing unit with building a new mobile operating system and an application for this operating system. The Chinese company had formed this unit in 2009 to develop its cloud based services.
Another Chinese internet giant, Baidu is reportedly working on a new operating system. The Chinese telecom market is growing very fast and several internet giants, including Tencent, and Baidu, are working on their strategies to tap this market.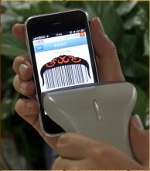 Alibaba, meanwhile, has also launched its new mobile wallet service, called AliPay, in China. The unique feature of this wallet service is that it allows transactions between shops and their customers, who need only the AliPay app on their phones.
Users just need to download Alipay application on to their iPhone, Android and Nokia. This app creates a mobile barcode which the merchant can scan with the existing barcode reader to get the payment.
The barcode is disposable, which changes quickly with each transaction. Also, the transaction and user's account information is encrypted. Users will have the option to set a password for purchases. The app even allows password-free transactions that involve small amounts.
Shoppers can use funds of their AliPay account, or any debit or credit cards that they might have connected to it. The shopper will need to have internet access on their phone, by Wi-Fi, or 2G/GPRS or 3G.