Firefox mobile for Android today is considered to be one of best mobile browsers and is being used by over 3 lakh Android users. But there has been a shocking discovery regarding the browser that puts all these people at risk of being exploited. According to the discovery made by one of the Exploit Researchers (http://1337day.com/exploits/21214), the browser can be made to download an infected application or a malicious program by itself simply by visiting a web address.
All the attacker needs to do is somehow make the users visit a web address. Once the user visits the web address, Firefox browser can be forced by the server to download files that too without asking additional permissions from users. The web page can very easily allow files to be automatically downloaded, and in form of a modified .apk file its can be easily installed on the device too.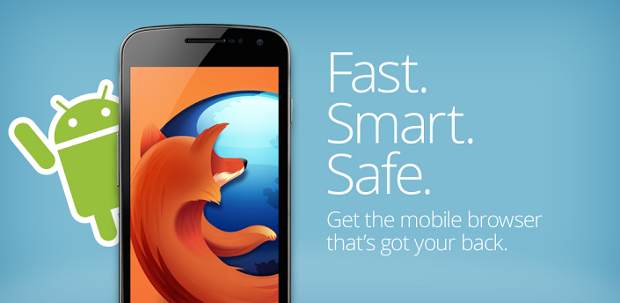 Most of the users in order to get a premium application for free or to get faster internet speeds would trust any application that promises to do so. All the users need is a camouflaged application file and they will install it on their device.
Google's security can only allow devices to stay secure as far as the applications that are being installed on devices are coming from the Google Play store. So to be safe try not to trust sources that are new and promise a lot of things that too at unbelievable cost or for free.