Alcatel Onetouch today launched its smart watch in India for Rs 7,999. It will be exclusively available on Flipkart.
Alcatel had announced their smartwatch in January this year at Consumer Electronics Show(CES). Alcatel Onetouch smart watch features a 3.09 cm (1.22) round display, along with a resolution of 240 x 240 pixel. It has an oleophobic coating for preventing the accumulation of fingerprints on the display.
On the display screen, one can access notifications like call alerts, emails, Facebook and Twitter updates and Whatsapp messages.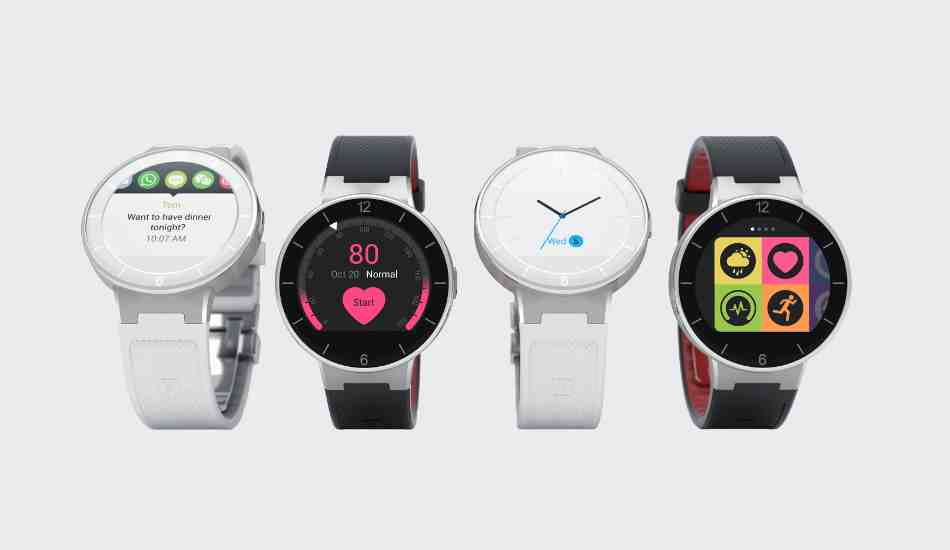 The smart watch can be synced with your Android smartphone (4.3 and above) or your iPhone (4S and above). The watch connects with the smartphone through Bluetooth 4.0 with an operating range of 10 meters.
Alcatel Onetouch smartwatch is powered by a 210 mAh battery, It has a charging port tucked away into wristband where you can plug it in your laptop or USB charger to charge the watch.
This watch is water-resistant up to a depth of 1 meter, you can wear this watch everywhere you go and check your important notifications even in the rain. It also has an e-compass to know which direction you're heading to in case you get lost.
This watch can also act like fitness band since it has sensors to keep a watch on heart-rate, sleep cycle, steps taken and calories burned.
Alcatel Onetouch smart watch is available in Sporty dark red/volcano black and White color variants.