Bharti Airtel has partnered with private FM station Radio Mirchi to launch Mirchi Mobile. The new service allows Airtel mobile subscribers to choose a local Mirchi station or follow one of 12 Mirchi stations, from across India. The service costs Rs 10 for a week's usage of up to 100 minutes of Radio Mirchi.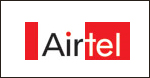 Powered by Spice Digital, this service also allows users who do not have an FM-enabled handset to access Radio Mirchi content streamed through the Airtel network. Mirchi Mobile will initially be available to Airtel customers in Delhi and Mumbai, followed shortly by the rest of the country.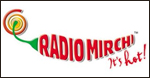 Shireesh Joshi, director, marketing, mobile services, Bharti Airtel, said in a company statement, "Today we are happy to partner with Radio Mirchi to innovate the radio listening experience for our customers, enabling them to carry their favourite radio experience wherever they go to any part of the country. Not limited by location or by handset features, Mirchi Mobile on Airtel offers a unique experience only for Airtel customers."
Owned by the Times Group, Radio Mirchi operates FM radio stations in 32 cities in the country and has more than four crore listeners.