After launching 4G services in Kolkata and Bengaluru Airtel has announced the launch of its 4G-LTE services in Pune of Maharashtra state.
The 4G services theoretically provide upto 20 Mbps upload and 40 Mbps download speeds.
K Srinivas, president – consumer business, Bharti Airtel said, "Today, we are excited to launch Maharashtra's first 4G experience for Airtel customers in Pune. The response received by Airtel 4G services in Kolkata and Bengaluru has been compelling – thus reinforcing our long term focus on delivering technologies to fulfil the needs of India's rapidly growing data evolution story."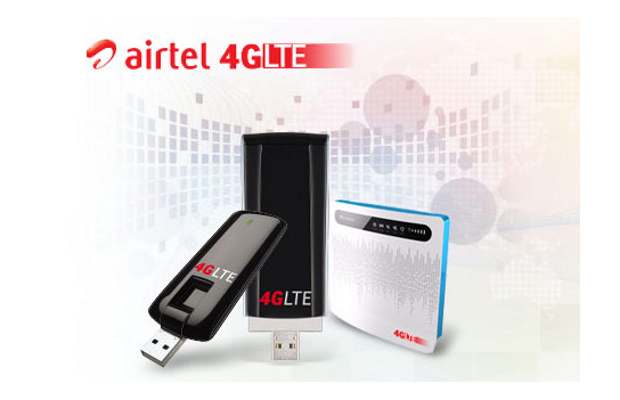 He further added, "With both home and office users opting for 4G services, it is heartening to see early adopters of this technology acknowledge the experience that Airtel 4G delivers – for everything from streaming videos and downloading music, to accessing business applications, email and rich multimedia content. We are optimistic about the traction that 4G will see in months to come and look forward to rolling out our services in other circles soon."
Customers in Pune can check the availability of Airtel 4G services in their area online through the familiar Google Maps interface and buy the services online. Along with a host of payment options, Airtel 4G will also be available on monthly EMI's and cash on delivery. The online purchasing capability will soon be rolled out for customers in Bengaluru and Kolkata as well.
Tariff and pricing:
Airtel postpaid 4G services will to available to consumers in Pune under four 'Break free' plans. The basic plan, named as the Break Free plan is priced at Rs 999 and will offer 6 GB of data post which the speed will be throttled to 128 Kbps.
Similarly, there are Break free Max, Break free Ultra and Break free Ultimate plans that will offer 9, 18, and 30 GB data for a monthly rental of Rs 1,399, Rs 1,999 and Rs 2,999 but after the free data usage speed will be reduced to 128 Kbps.
To woe new customers and introduce 4G services to consumers in Pure Airtel has also announced introductory offer for its Pune 4G users under which the teleco is offering cash back on the above mentioned plans.
As far as, devices are concerned Airtel is offering 4G devices – and Indoor CPE with WiFi facility and a 4G multi mode dongle, for Rs 4,999 for accessing 4G services.