Airtel and Aircel have announced their tariff plans for iPhone4S, and plans are similar to what was already available for iPhone 4 and iPhone 3GS. The phone is currently in the pre-booking stage and will start shipping starting from 24th and 25th November from Airtel and Aircel respectively.
Airtel is offering plans starting at a minimum monthly commitment of Rs 300, in which user gets 500 minutes local calls, 300 SMS and 200 MB data free every month. Airtel claims this is worth Rs 600 and therefore a discount of Rs 300 and savings of Rs 7,200 over the two year period.
In Rs 1,000 monthly you will get 1,500 minutes of local calls, 600 SMS and 3 GB data per month. This plan is claimed to be worth Rs 2,000 and therefore a total savings of Rs 24,000 over a period of two years.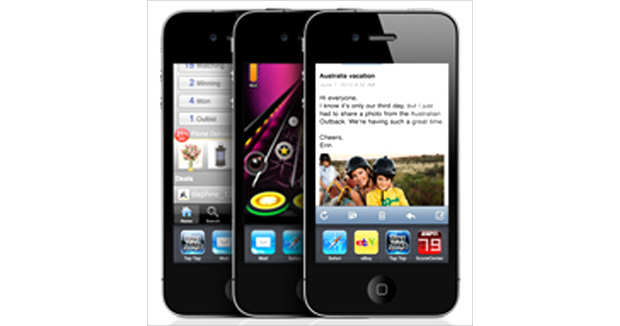 Two other plans with similar discount will cost you Rs 500 and Rs 800. The plans remain same for both prepaid and postpaid users across all models and version of iPhone including iPhone 4S, 4, and 3GS.
Aircel is offering two plans only costing Rs 950 and Rs 1,150 per month, and it claims is a 50% discount. On offer is 3000 and 3500 minutes of both local and STD minutes, 350 and 450 SMS and 650 MB 3G data, and 1 GB WiFi data at Aircel WiFi hotspots every month for Rs 950 and Rs 1150 plans respectively.
The iPhone 4 and iPhone 3GS will only be available in 8 GB versions going forward. The iPhone 4S has been priced Rs 44,500 for 16 GB version, Rs 50,900 (32 GB), and Rs 57,500 (64 GB).
While Aircel is offering more calls and SMS free, data usage cap is much lower. So the choice between the two depends on how much 3G access you need and how much you are willing to pay for it.
Unlike Airtel plan, Aircel is offering plans tied to the handset version which means a person buying 16 GB version will get Rs 950 plan and 32 GB will get Rs 1150 plan only.
Aircel will continue to offer iPhone 4 in 16 GB and 32 GB versions with plans varying between Rs 399 to Rs 800. And iPhone 3GS only one version will be available with option of Rs 299 and Rs 599 plans. All the plans are claimed to offer 50% savings over normal tariff plans.