Apple Watch, which was released way back in April this year, will now be launched in India on November 6, as per the product page of Apple India. But before you get too excited, do note that it will have a hefty price tag – reportedly its starting price will be Rs 36,999. On the contrary, in the US it is available for a starting price of $349 or about Rs 22,600.
The Apple Watch comes in two sizes (38 and 42 mm). The 38 mm version measures 21.2 x 26.5 x 33.5 mm with the display having 272 x 340 pixels resolution while the 42 mm version is 24.3 mm wide 30.5 mm tall and 39 mm diagonal length and its display has 312 x 390 pixels resolution.
Apple Watch has an all-new microprocessor called S1, which it calls an entire computer architecture on a single chip. The smart watch claims to offer 18 hours of battery life and comes with a unique charging solution that combines Apple's MagSafe technology with inductive charging for a quick connection.
Its 'Digital Crown' is meant to be used to scroll and browse through the user interface. The watch has Bluetooth 4.0 and WiFi too.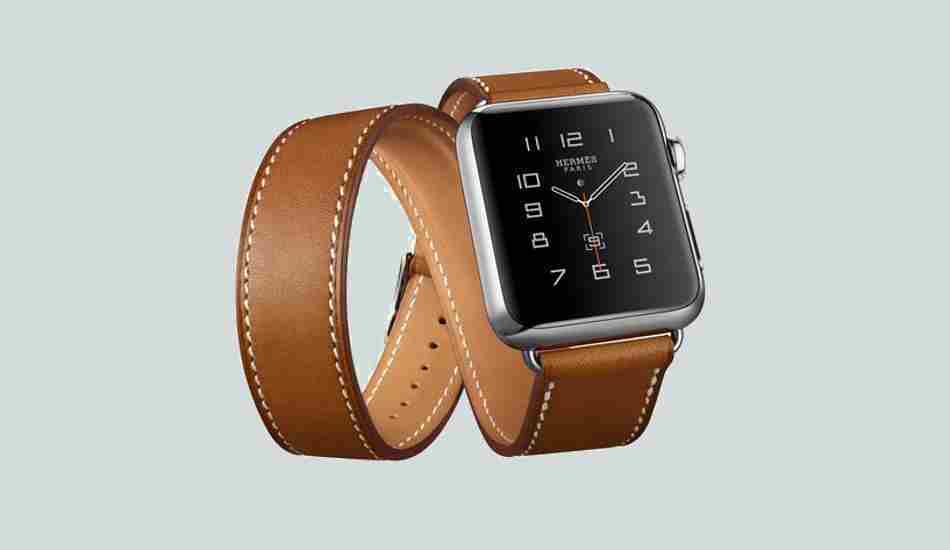 The smartwatch will be available in two sizes (38 and 42 mm) and three variants: Apple Watch, Apple Watch Edition and Apple Watch Sport. Each of these versions also come in multiple colours.
The Apple Watch Sport is made from lightweight anodised aluminium and its display is protected by Ion-X glass. The Apple Watch collection features highly polished stainless steel and space black stainless steel cases. The display is protected by sapphire crystal.
Its Edition collection is crafted from 18-carat gold and its display is protected by polished sapphire crystal.
What It Can Do
Ofcourse it shows the time and you can customise theme to your liking. Besides, it has Alarm, timer, calender, world clock, stop watch, activity monitor, and it shows weather too.
Apple Watch allows receiving and making calls. Also you can send SMSes; Respond with a preset message, dictate a reply or record an audio message. You can even send an animated emoji. You can also read emails, mark them read/unread or just delete but to draft an email you will need your iPhone. It has an innovative instant messaging facility as well that allows the user to interact with your near ones.
It comes with a fittness app and a heart beat monitor as well. There are many other built in applications in the Apple Watch like Maps, Music player, and photos. It can also act as a viewfinder for the iSight camera on your iPhone. The Apple Watch can also act as a remote controller for your Apple TV.
Currently there are a dozen of apps for the Apple Watch like ESPN, Expedia, Shazam, and Ebay. A lot more are expected to be made for the Apple Watch in future, extending its ability further.