Popular advertisement blocking utility, Adblock Plus has been removed by Google from the Play Store in order to disable advertisement blocking utilities form its application store.
Working its way around, the developers of the app has now issued an .APK file of the application which can be installed on any Android device via this link.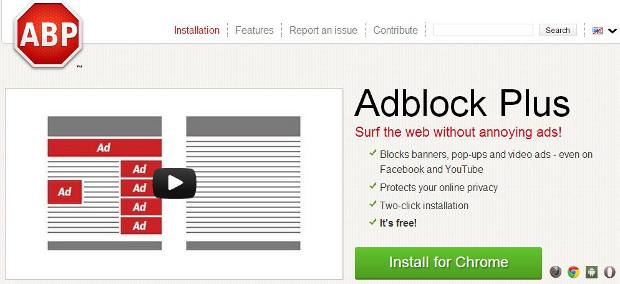 The reasons for Google to block advertisement stopping utilities such as Adblock Plus are quite clear. Majority of Google application earn their revenues form advertisements. If blocked, the free apps will suffer due to lack of funds, which Google would not want.



The Adblock Plus application allows users to block annoying advertisements from web pages on the browsers and aims at ridding the advertisements form the devices and most applications that will be compatible with it.
Although there have been many advertisement blocking utilities on Android but the Adblock Plus is the only application that allows users to tackle advertisements without having to root the device.