Aakash tablet, which is currently the cheapest tablet in the world, will be available for Rs 1,900, according to the Union Telecom minister Kapil Sibal. Currently, the tablet is available for around Rs 2,500.
"Aakash is a tablet which at the moment costs $49 (Rs 2,500 approx). It will come down to $35 (Rs 1,900 approx) very soon. It has all the amenities of any modern tablet," the minister during an event organized in Delhi.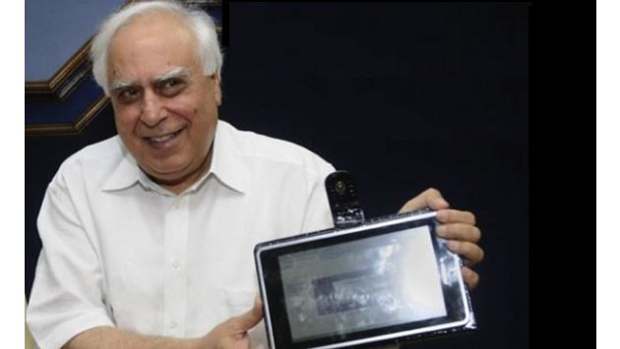 Explaining the reason of the price drop, Sibal said, "The capacitative screen is imported at a cost of $22 or around $20. The manufacturing cost is $2. If you were to set up that manufacturing unit in India, the cost will come down automatically from$49 to $29."
The minister also said that production of Aakash tablet in large volumes will further drive down the cost. The government is in the process to get a Union Cabinet approval to manufacture 50 lakh units of Aakash tablet in India as well, the minister added.
Recently, the maker of the tablet, Datawind brought a new version of the tablet called Aakash 2, which is also available in the retail market as UbiSlate 7Ci. The Aakash 2 tablet arrives with 7-inch touchscreen display that supports 480×800 pixel resolution natively. This screen is capable of supporting 4-point multi-touch. Datawind has used a 1 GHz ARM Cortex-A8 mobile processor and 512 MB RAM to power the Android 4.0.3 Ice Cream Sandwich operating system of the tablet. There is a front facing VGA camera to click images or initiate video chat. There is a 3.5 mm audio port to enjoy music on the same. On normal battery, the tablet offers about three hours of run time.