Close on the heels of launch of low-cost Aakash tablet, another such tablet for students has been announced in India. The Android tablet, named Classpad, has been announced by Delhi-based Classteacher Learning Systems, an education solution provider.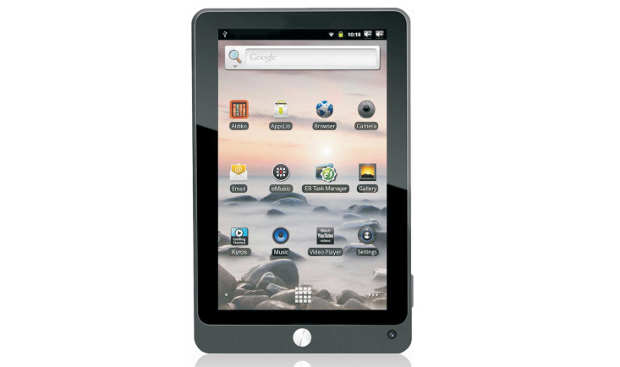 Classpad tablet, which is meant for students between 3 and 12, comes with a capacitive touchscreen, 1.3 Ghz processor, Android 2.2 operating system and a built-in memory of 4 GB which is expandable up to 8 GB.
Classpad, priced in the range of Rs 7,500-14,000, will be available for students through their schools in three models – Classpad 7, Classpad 8 and Classpad 10.
Talking to The Mobile Indian, Rohit Pande, chief executive officer, Classteacher Learning Systems said, "Our core area of expertise are education related material and through Classpad we wanted to bring students to the information highway."
"Classpad's user friendly interface makes it convenient for the students and teachers to get acquainted with the application. It is equipped with software that is designed to integrate smoothly with an existing school platform. Classpad tablet provides the content in a 'school friendly' manner by supporting commonly used school applications," said the company in a press release.
"Classpad can save, edit and transfer files back to server. Teacher can use white board to display data transmitted by Classpad on White Board," added the release.
Classpad has claimed to have better touchscreen compared to that of Aakash and has a better battery life of more than six hours. So far it has been made available to 1,500 students across different schools and the company can readily make arrangement for delivery of 2,000 more tablets.
Pande said, "Within one month we start booking tablets for the masses and it will be have better configuration."
He also said , " If other tablet players like Aakash and Samsung come out with tablets that have decent specification in terms of hardware and are affordable we will explore tie up with them so that we don't have to worry about the hardware and concentrate on we do the best that's education content."