ValueFirst, a Digital Media company, has announced its new consumer website FullOnBids.com, which revolves around bidding.
This is India's first free bidding platform, where users don't have to pay anything; they just have to bid for the products listed on the site.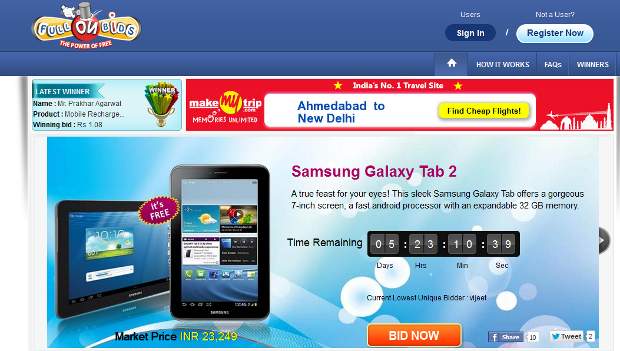 Vishwadeep Bajaj, chief executive officer, ValueFirst Digital Media, said to The Mobile Indian, "In the next few months we are going to launch an app version of this site and till then one can enjoy the site on mobile browser as well."
On FullOnBids.com one can bid for a variety of products that include tablets, smart phones, and mobile recharges. Apart from creating a new ID one can also log on to the site using a Facebook or Gmail login id. Interestingly, the products won in the bidding will be shipped free of cost across the country.