A new software development company, Space Inch, has released an app for iOS devices. Called Pocket Doorbell, the app automatically pops up the name of the person when you visit to his house and allows you to text or call him/her. Hence you do not need to search through the address book.
Pocket Doorbell is compatible with iPhone 3GS, iPhone 4, iPhone 4S, iPod touch (3rd and 4th generation), and iPad. It can be found in the iTunes Store.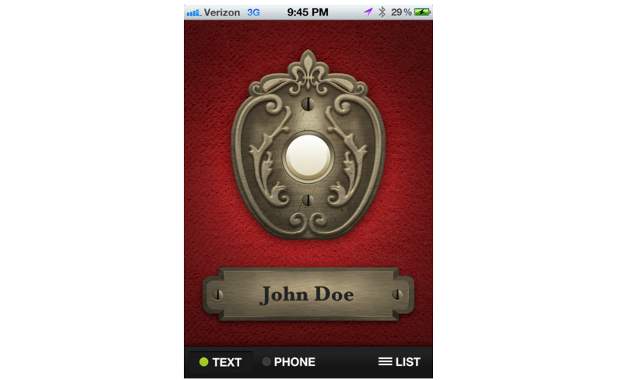 Anyone whose address is already in your iPhone will automatically appear on the Doorbell's nameplate when you get to his/her house. It also allows users to add new addresses quickly. Users who have already used have praised its user interface as simple and elegant.
Josh Segall, a spokesperson of the developer, said, "An incredible, magical, portable doorbell that knows where you are and who to ring. When you arrive at your friend's house, just press the doorbell and it will text or call your friend. No need look them up and tap out 'hey, i'm here, can you let me in?'
While the headline might appear as an exaggeration, this app certainly points to what the future of door bell is. The only problem is that it is useful only when you arrive at a place where you go often and have address noted in your phone, for other places it is of no use.
The app is a paid one priced at $ 0.99 (Rs 48).