Sci-Fi movies have been showing glasses that tell weather forecast or readout daily news, but it seems that such a mirror is no longer going to be a fiction anymore. A Japanese company, called Seraku, has showed a prototype of a mirror which does all that and more thanks to the built-in Android operating system.
This mirror not just displays weather forecast and time but can be attached to a weighing scale that will also tell you your weight. It also supports various widgets and can be used to display news, or to log in to your Gmail account to check mail.
The possibilities are endless, however Seraku is currently planning it for barber shops, pubs and other commercial usage besides supplying it private use.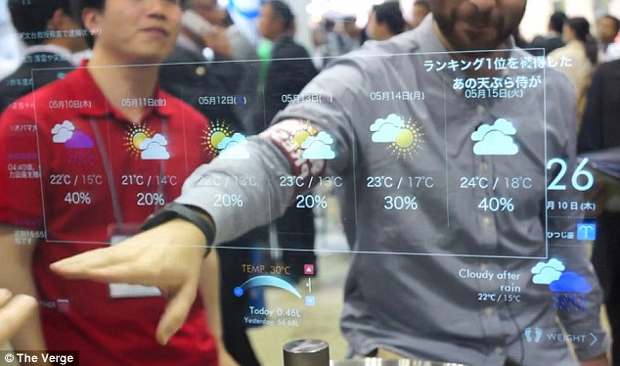 The 'mirror tablet' was spotted at the Japanese Smartphone and Mobile expo by The Verge, a website. You can also watch the video of the mirror here.
The mirror is powered by an Android tablet and is adaptable to a wide range of widgets and apps to make those morning routines a bit less mundane. To avoid fingerprints mirror uses radio sensors so you can keep your fingers a few inches from the surface when swiping between screens.
The mirror has not been launched in the market yet, but the company hopes to launch the market going version soon. Hopefully, the mirror would come with a Siri type built-in virtual assistant which will answer back to your queries.