X Electric Vehicle(XEV) along with Polymaker has made an electric car that can be 3D printed in just three days and will be available in Asia and Europe next year. The car is expected to cost just $7,500 or 5 lakh rupees.
his two-seater car is called the LSEV is being developed byXEVwhich is an Italian car manufacturer in partnership with Polymaker which is a developer of 3D Printing materials. 3D printing is a manufacturing process where materials are joined or solidified under computer control to create three-dimensional objects.3D printing can cut down the research and development cost by 90% and at the same time can also increase production time.
The car will be mass produced in China and is expected to hit the street by the second quarter of 2019. The factory is expected to manufacture 500 cars annually on a single production line. Guo Xiaozheng, a senior designer atXEVtold the South China Morning Post "China is the biggest market for our cars.' He also said that once the printing process becoming more efficient the price of the car can be reduced further.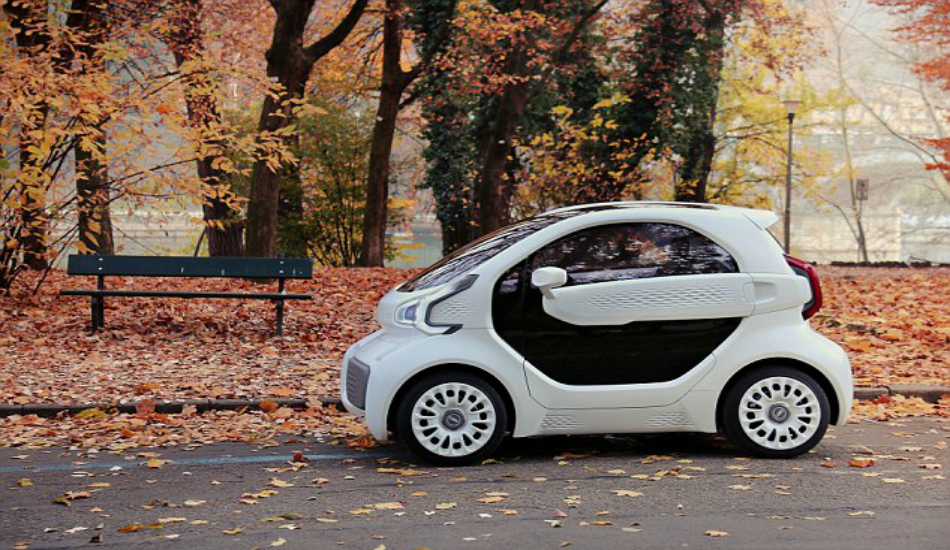 The car will have a maximum speed of 70 kilometres per hour and a range of 150 kilometres on a single charge. The car measures 1.5m (4.9ft) high, 2.5m (8.3ft) long and 1.3m (4.3gt) wide. All the metal parts of the car, such as the chassis and the engine, use traditional production methods. Except for the windows and tyres, all the parts of the car are 3D printed. The car weighs 450 kilograms and is only made up of 57 plastic components. The car is essentially made of polyamide, which is commonly known as nylon. This makes the car very strong and stable.
One can find a prototype of the car in Shanghai at the China 3D printing Culture Museum. The car is also expected to be showcased at Auto China 2018 in Beijing next month.The company claims that it has already received 7000 orders from companies including postal service providers.