Around half of the teens and pre-teens in India's urban areas now own a mobile phone, according to a study of Ericsson.
According to the study there are around 30 million out of 69 million urban teens and pre teens who own a mobile phone. And of this 20 per cent are actually 11 year or younger.
The study named "The Digital Lives of Generation Z (people born between 1994 and 2004)" shows that even the youngest age group (9-11 years) shows advanced technology adoption and mobile internet usage similar to their older counterparts.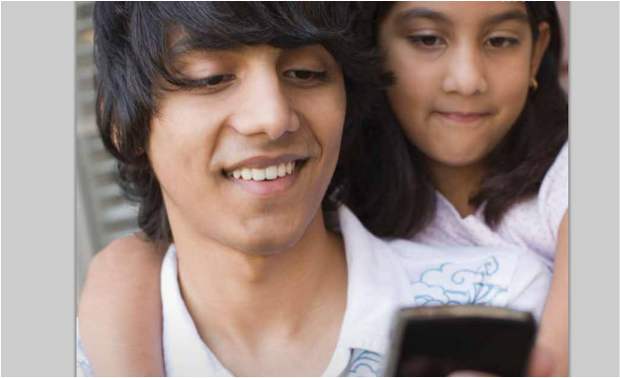 It noted that 21 per cent of urban Indian kids and tweens (pre teens) mirror mobile internet usages as seen among their older counterparts. In fact, kids and tweens are more likely to stream a video on YouTube once a week than teens. They spend roughly seven hours daily with gadgets on mobile phones, watching TV and using gaming consoles.
Such is the impact of mobile that a total of 58 per cent of Generation Z is now willing to give up watching TV in favor of browsing internet on a mobile phone.
While this new generation will be the growth engine for telecom services in near future, they seem to be unhappy with the current level of service with 77 per cent venting their frustration on poor service experience through social media which leads them to expect instant resolution of their issues and queries and constant feedback via social media itself.
Mobile broadband adoption within this segment is driven by family dynamics. Parents using mobile broadband were more likely to introduce their children to the technology as well. Today, three million mobile broadband users in urban India are aged under 18, while 35 per cent of non-users with capable handsets are willing to take up mobile broadband in the next three months.
An issue with this growth is the anxiety of parents who want to track their kids' mobile usage but don't know how to do it. Only one in three urban parents are able to keep track of their children's communication activities and expect service providers to offer services in order to manage and monitor their children's mobile and internet usage.
A total of 76 per cent of the urban parents expect service providers to provide them with call and message log details of their kids, while 63 per cent of parents are interested in an app to block unwarranted content. Interestingly, 30 per cent of 9-18 year olds use a privacy screen to prevent others from seeing their phone.